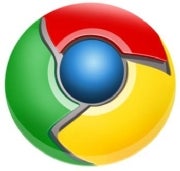 Google first announced its entry into the the operating system space back in July. At that time, Google stated that Chrome OS would not be available to consumers until sometime in 2010. However, various Chinese sources have today claimed that devices running the upcoming open-source OS could be seen as early as next month.
Accoridng to Shanzi.com, Chinese hardware manufacturer Lemote may ship its line of budget netbooks with preview builds of Google's Chrome OS. These Chome OS-based netbooks could hit the market in late October. Chinese manufacturers, as Liliputing speculates, may be more willing to try new, untested technology, whereas western manufacturers may be more hesitant to take new tech on board without performing rigorous testing first.
Rumors regarding the early release of the Chrome OS are, of course, nothing new, and Google has not responded to any of the supposed claims, including those of various 'leaked' screenshots. So with Google being tight-lipped and providing no solid hint as to when we can expect to see the final OS on shelves, reports such as these can only be taken with a pinch of salt.
Follow Geek Tech and Chris Brandrick on Twitter.