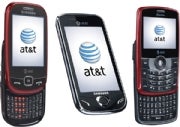 AT&T and T-Mobile are launching new handset blitzes just in time for the holidays. HTC is rolling out two new Windows Mobile 6.5 phones with AT&T, Samsung has a new Android device on T-Mobile, and Pantech is throwing four new feature phones into the AT&T mix. Let's take a look at what's coming:
HTC Tilt 2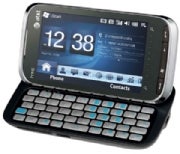 The new HTC Tilt 2 is a 3G handset powered by Windows Mobile 6.5, and features a 3.6-inch widescreen WVGA display, QWERTY Keyboard, dual speakers and microphones for extra noise cancellation, HTC Straight Talk for conference calling, and a 3.2-megapixel camera.
The Tilt 2 should be available within the next few weeks from AT&T, and will set you back $300 after a $50 mail-in rebate plus a mandatory two-year contract. You also have to choose a data and voice plan starting at $69.99.
HTC Pure
Another 3G special, the new HTC pure runs Windows Mobile 6.5, has a 3.2-inch WBGA touchscreen display and a 5-megapixel camera with vide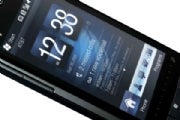 o capture. The Pure costs $149.99 after a $50 mail-in rebate plus a two-year contract.
Just like the Tilt 2, the Pure requires a data and voice plan worth a minimum $69.99. The Pure is supposed to be available now, but at the time of this writing it was not available from AT&T's online store (here's the basic info from AT&T).
Samsung Behold II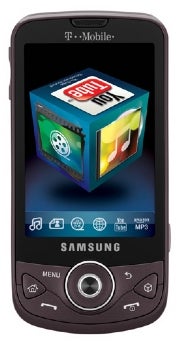 An Android-powered T-Mobile exclusive, the Samsung Behold II (which builds on last year's model) is a 3G phone with a 3.2-inch AMOLED touchscreen, assisted GPS, Wi-Fi and Bluetooth 2.1 connectivity, 5-megapixel camera, visual voicemail, microSD card slot for up to 16GB storage, and Samsung's TouchWiz user interface.
The Behold II will be available in time for the holidays, but neither a specific date nor pricing were announced.
Pantech Reveal and Impact
The first of four feature phones coming to AT&T, the Reveal is a large slider phone that features a keypad on the face, and keyboard underneath. Both pads will work when the phone is in slide-out mode. The Reveal is a 3G phone and features GPS thanks to AT&T Navigator. Coming in either red or blue, the Reveal will launch on October 18. No pricing was announced.
The Impact features an OLED touchscreen and 3G network connectivity, and flips sideways to reveal a full QWERTY keyboard and a secondary display. No release date or pricing was announced.
Samsung Mythic and Flight
Rounding out AT&T's lineup are the Mythic, with a 3.3-inch touchscreen and TouchWiz interface; and the Flight, a standard slider with full keyboard available in red and silver. Both the Mythic and the Flight will be available in November, but no pricing details were available.
Pantech's four feature phones will also come with a new Web browser from AT&T. The carrier is claiming the new browser will give you a Web experience similar to what you'd have on your PC. The new browser has what AT&T calls "three windows to the Web" — the homepage to view the Internet with bookmarking capability; a window for local maps, news, weather, dining and entertainment guides, ATM locations and other information; and a third window that features headlines from popular news, entertainment, and sport sites. Sounds like an interesting browser, but a PC-like browsing experience on a feature phone? I'll believe it when I see it.
Editor's Note: This article originally stated that Pantech was the manufacturer of the Mythic and Flight phones. Samsung is actually the manufacturer and the article has been corrected accordingly. We apologize for the confusion, and we regret this error.