Hey, Apple, Inc.: Every apple can't be yours.
The latest target of your intellectual property monopoly effort is Woolworths Ltd., apparently a shirtt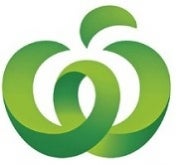 ail sibling of the five-and-dime stores I remember as a kid, but which is no longer operating in the U.S.
It seems Apple, Inc., maker of iMacs, iPods, iPhones and, historically, Apple IIs and IIIs, thinks Woolworths' clever stylized logo, wedding its "W" initial into a green image of the fruit, infringes on Apple, Inc.'s trademark (the silver apple below).
Certainly, tech companies live and die by protecting their intellectual property. But Apple's lawyers know as surely as I do that the key in winning such a challenge is whether the public is likely to be confused about whose product is referenced.
Apple probably feels pretty confident about claiming that every apple logo infringes on the one that grew out of Cupertino, since it has won similar battles. Apple, Inc. (formerly Apple Computer) repeatedly battled with Apple Corps. over rights to an apple logo. In the first fight, Apple Computer's logo was multicolored and the Beatles' label resembled an actual green apple — and the tech company was the one challenged.

Steve Jobs assured Apple Corps. then that Apple Computer was into, well, computers — that it would never get into the music business, so there'd be no confusion. Apples could coexist happily. The courtroom battle resumed when Apple Computer added Midi support to its systems, and again with the advent of iPods and iTunes (about the time Apple dropped the "computer" from its name, which is now merely Apple, Inc. It still doesn't mean Cupertino is the source of all things apple).
The 2007 settlement between Apple, Inc. and Apple Corps involves a cross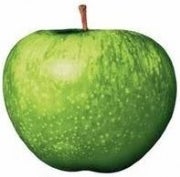 -licensing deal that seems to satisfy all parties and allowed reporters to have way too much fun invoking Beatles lyrics in articles reporting the deal ("Apple, Inc. and Apple Corps have come together after a long and winding road through the courts . . ." — well, you get the idea).
Apple's possessiveness extends beyond the apple; the company was still negotiating with Cisco for use of the term "iPhone" (the name of an existing Linksys product) when Jobs announced the Apple iPhone in January 2007. That got settled fairly quickly, likely with a check and the point that more people already thought of Apple than Linksys when they heard "iPhone."
But, back to the current trademark issue: Is anyone really likely to confuse the mission of an Australian produce store with the tech company from California? That's the legal question, and the answer is no. This skirmish does, however, provide fodder for additional attention to both companies.
Before somebody asks, nope, I'm not a lawyer. However, I teach media law and thank Apple for giving me som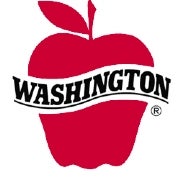 e new copyright-related material for class (not the first, and probably not the last).
Moreover, as a native Washingtonian, I want to point out that the Washington Apple Commission has been around since 1937 (almost 20 years before Apple CEO Steve Jobs) with a you-know-what as its logo. You'll find it distributed by the billions as little stickers on most pieces of that particular fruit sold in the U.S.
Many of the Washington Apple Commission's members have logos that also picture the fruit. Face it, Apple, Inc. — there are plenty of orchards besides the apricot ones you bulldozed in the Santa Clara Valley to build your headquarters and develop computers. Come to think of it, Apple, Inc. may have a better claim on the 'cot than the apple. But not on the image of every fruit, or even every apple.