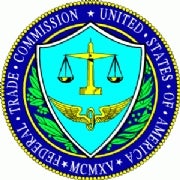 As of December 1, the Federal Trade Commission is going to require bloggers, and prominent tweeters and Facebook types to disclose any paid endorsements to their followers, online friends and readers. These new rules have the potential to change everyone's online habits. Here's what you need to know:
Blogs
A rare trend among some bloggers is to receive a small fee in exchange for reviewing a particular product or writing a blog post about it. Under the FTC's new rules, all bloggers engaging in this practice would have to disclose that they are receiving a fee for their blog post. Bloggers will also have to disclose any gifts they receive, such as a free gadget, book, or toothpaste, since the free merchandise counts as compensation.
The strange thing about this new rule is that, in my experience, many bloggers already disclose when they are being paid for reviews. I've also seen disclosure on those rare occasions I've come a cross a PayPerPost model, when a blogger is basically working a product endorsement into their writing. Of course, even if a pay-per-post blogger didn't disclose what they were doing, it is often painfully obvious they've been paid to insert something about 'Super Wowee Shampoo' into their blog.
But let's say you are working an endorsement into your blog for shampoo and you end up talking about your experience with that shampoo. You must clearly disclose the typical results someone can expect to get from using that product. If your experience was not normal, a "results not typical" clause just won't cut it.
Bottom Line: If you receive gifts, money or any other type of compensation from a product manufacturer or service provider you have to disclose it.
Social Networking
Now this is where things really get interesting. Prominent users of social networks and Twitter will also be covered by the FTC's new regulations. CNET's Caroline McCarthy uses an interesting scenario to illustrate this: a celebrity receives a bunch of free nights from a hotel, and then becomes a fan of that hotel on Facebook. There would have to be disclosure by the celebrity on Facebook that they have received a gift from that hotel.
That sounds reasonable enough, but what about the rest of us? Say, for example, you work for Microsoft and become a fan of the company on Facebook or tweet about how much you love Windows 7. Now, what if you have not made it clear on your Facebook and Twitter profiles that you work for Microsoft? Some of your Facebook friends or Twitter followers might see your posts, and–knowing that you're an expert in technology, but not necessarily that you work for Microsoft–take your Windows 7 endorsement at face value. You still might love Windows 7, but you haven't made it clear that you're receiving financial compensation as a Microsoft employee. Under the new FTC guidelines, you may have just crossed the line. True, it's unlikely the FTC will be interested in you, but if you have a large amount of Twitter followers or Facebook friends, it might be a good idea to disclose your corporate affiliations.
Bottom Line: If you are going to tweet about how awesome your employer is, make sure everybody knows you work there.
Chat Rooms, Message Boards and Commenting
Let's say you work at the Apple Store, and, under your own initiative, you start posting messages under online Zune reviews about how much more awesome the iPod Touch is than the Zune HD. If you haven't disclosed that you work for Apple, you've broken the FTC's rules.
Bottom Line: Don't post comments that undercut your company's competitors unless you make it clear who you are. This one is especially important to follow, since the FTC has dealt with this before.
The FTC
While these new rules may seem confusing and perhaps even excessive, the FTC says it is not that interested in hitting individual bloggers or prominent social network users with heavy fines. Repeat offenders may end up being punished, but the new regulations are really about keeping corporations in line.
Richard Cleland, assistant director of the FTC's Bureau of Consumer Protection, says the regulatory body is more concerned with how advertisers pay for endorsements and reviews rather than the actions of individual bloggers and other online types, according to IDG News Service. That being said, the FTC may levy fines, so if you're a big-time blogger or prominent social media type (which can be anybody these days) it's potentially a lot cheaper to play by the rules.