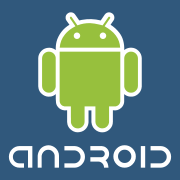 Google and Verizon are reportedly teaming up to bring a host of new Android-based devices to the largest mobile network in the United States. Verizon chief Lowell McAdam and Google CEO Eric Schmidt are holding a conference call at 10 a.m. Tuesday to discuss the partnership. The two companies are looking to create new devices that will come "pre-loaded with innovative applications from both parties as well as third-party developers," according to ZDNet. The Associated Press is reporting that we may even see new Android devices on Verizon within the next few weeks.
UPDATE: Verizon Wireless will be offering phones running the Google Android software. See Verizon's statement for more information.
Handsets
Verizon has made a habit of touting its wide coverage, with its endless "can you hear me now?" commercial spots. But the carrier has failed to produce a must-have device like the iPhone or Palm Pre. Verizon's best effort for a marquee handset was the widely panned Blackberry Storm, so the carrier needs a major hit.
Considering the hype around Android-powered devices like the Samsung Behold II, Motorola Cliq, and HTC Hero, a partnership with Google makes sense; especially if Verizon is trying to win customers away from the AT&T-Apple iPhone partnership.
What About the Apps?
What will be interesting to see is how Android-devices on Verizon will get their applications. Verizon was hard at work over the summer wooing third-party developers to write applications for Verizon phones. Unlike other carriers that are happy to rake in voice and data fees for the privilege of having big-name devices on their network, Verizon wants a piece of the smartphone apps action popularized by Apple's Apps Store for the iPhone and iPod Touch.
Verizon's desire to sell apps through its VCast store by default, instead of through handset makers' online stores, may have contributed to Verizon's decision to scrap its rumored Palm Pre rollout, and pretty much guarantees that the iPhone will never find a home on Verizon.
Unlike Apple or Palm, however, Google has not been interested in making profits from Android Marketplace sales. Third-party developers receive seventy percent of any sales revenue from their apps in the Marketplace (just like they do from Apple's App Store,) with the remaining thirty percent going to Google. But Google doesn't pocket its Marketplace revenue, using the money to cover "carriers and billing settlement fees" instead.
With no profit motive, Google is likely uninterested in how Android phones on Verizon get their apps. Besides, if you really want to buy from the Android Marketplace, Verizon won't be able to stop you from accessing the Android Marketplace Website on your device.
Eat Your Heart Out, AT&T
Today's Android announcement may be only part of Verizon's attack plan against the iPhone and other exclusive handsets on competing networks. Parodying Apple's iPhone commercials, Verizon launched a "There's a map for that" ad on Monday. The television ad highlights Verizon's superior 3G coverage to AT&T's, reinforcing its message that the network is more important than the handset.