Mozilla is prepared to release the latest beta version of its Firefox browser next Friday, October 16, with a few added enhancements to whet the palate of those eager to get their hands on the upcoming Firefox 4.0. The updates will be "minor," according to sources, so don't expect mind-blowing changes that'll transform your browser experience. You will have to wait for Firefox 4.0, expected to launch in 2010, for the big update.
Some of the key updates in Firefox 3.6:
Lightweight themes
Faster JavaScript handling
Improved form completion tools
Bookmark synchronization
Page load enhancements
Optimized session restore
A few additions to the CSS tech
News mavens at The Register claim that version 3.7, which does not have a release date, will cop a feel from Windows Vista and feature the "Aero Glass design … taking on the same translucent appearance as the OS itself." Sexy!
Firefox 4.0 has a few mockup pictures on the wiki Web site. So far so good … but there's something suspicious about its veneer. Can anyone say Google Chrome lookalike?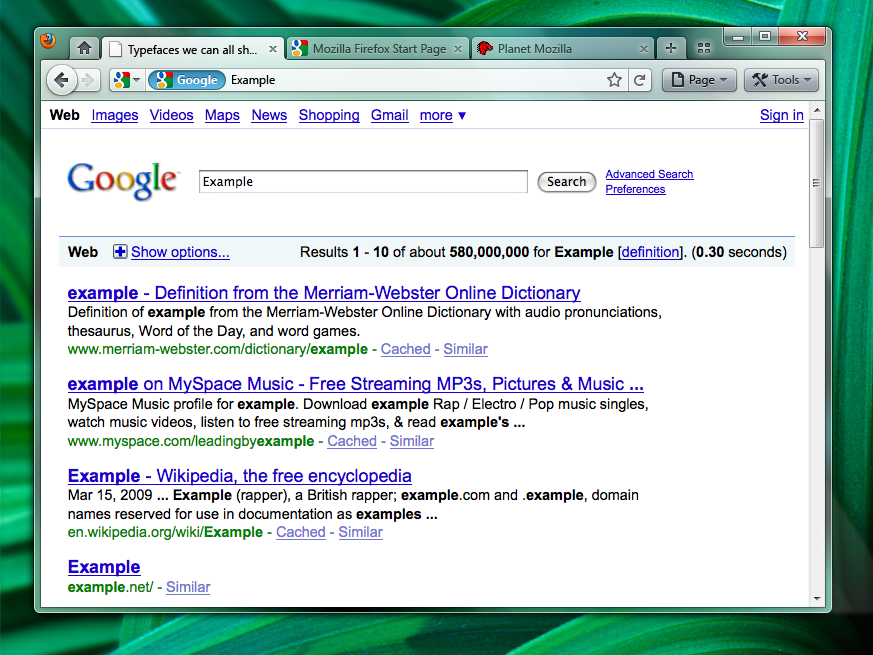 Eager users are already complaining about the new look. "I think Firefox SHOULD be distinctive, and have its own look and feel, not something borrowed from Chrome, or IE," gripes one user on a wish list site. I'm hoping the similarities between Firefox 4.0 and Chrome don't stop at the pretty window dressing. I was an avid Firefox user on Windows and Mac until I stumbled across Chrome, which is leagues superior to the slow and buggy Firefox browser (now if only Chrome would release a stable version to Macs…).
A few other hopeful dreams of 4.0:
Personally, I just want it faster. Security has never been (too much of) an issue for Firefox, so improvements there could only be, well, improvements, not crucial updates to patch gaping holes as is the norm for browsers like Internet Explorer.
What are you looking forward to most with Firefox 4.0?