It looks like you'll be able to use Skype on the iPhone over a 3G connection after all. AT&T changed course on Tuesday by allowing
to connect over the carrier's 3G network. The new decision is a complete reversal of a previous policy that restricted VoIP applications to use the iPhone's Wi-Fi connectivity only, and not the device's cellular capability.
This is a smart move for AT&T, since the carrier has to be feeling the pressure from recent U.S. government inquiries into the carrier's business relationship with iPhone manufacturer Apple; cries to end the company's status as the exclusive iPhone carrier in the United States; and increased competition from other smartphone brands.
AT&T on Capitol Hill
In AT&T's written statement about its new VoIP policy, the company says it informed both Apple and the FCC about its decision to allow VoIP iPhone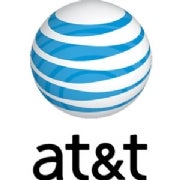 apps over 3G. It's possible that AT&T was required by law to notify the FCC of any significant changes it makes to how a particular handset behaves on its network, but AT&T may also be hoping to relieve recent government interest in the iPhone.
In June, the FCC launched an investigation into handset exclusivity arrangements, which have increased in popularity sinc
e the introduction of the iPhone. The FCC became interested in exclusivity after complaints from smaller cell phone providers in rural areas prompted the U.S. Senate's Committee on Commerce, Science and Transportation to look into exclusivity arrangements. Although the Senate Committee didn't name a specific carrier/handset deal, the concerns relayed from Committee members to the FCC were similar to complaints against the iPhone-AT&T partnership.
Then in August, the FCC became involved in the Google Voice dust-up, after Apple reportedly rejected Google's iPhone application. That inquiry required Apple and AT&T to explain how the application approval process worked for the iPhone, and Google was also given an opportunity to comment. In the end, AT&T said it had nothing to do with the decision, a

nd Apple claimed it did not reject Google Voice, but merely needed to study the application further. The reason Apple gave for not placing the application in its app store was that Google Voice violated Apple's policy prohibiting third-party applications from altering "the iPhone's distinctive user experience."
Several weeks ago, AT&T hit back, complaining that Google Voice wasn't playing by the same rules that other telephone providers must follow, and that the way Google Voice operates was violating Google's own stance on net neutrality.
Android Invasion
AT&T's announcement came just hours after Verizon announced a deal to bring Android-powered handsets to its network. This may have been a coincidence, but as PC World's Tony Bradley points out, a
deal to bring phones loaded with Google's open source smartphone OS to Verizon leaves AT&T as the only major wireless carrier without an Android handset.
That may not be a big deal, but it draws a clear line in the sand between the closed platform of AT&T and Apple versus Google's open model available on other carriers. Google may have even coaxed Verizon to loosen up on its own restrictions. Verizon CEO Lowell McAdam said Android phones on his company's network will not be restricted. "You either have an open device or not, and this will be open," McAdam said. It's not clear whether McAdam's statement means the new Google handsets will have default access to the Android Marketplace or to Verizon's own third-party applications community.
With the rest of the U.S. wireless industry heading towards a more open model, AT&T may have felt it needed to head off any criticisms about the iPhone's closed platform.
Besides, AT&T admitted in its statement that other handsets offered by the company have VoIP applications that can access AT&T's 3G network. Singling out the iPhone was simply unfair treatment, especially since AT&T has invested a lot of money in network upgrades to handle the extra capacity iPhone users require.