Hopes were high for Microsoft's Windows Mobile 6.5, but the mobile operating system was met with disappointment by critics. Reviews are concluding Microsoft's Windows Mobile 6.5 can't hold a candle to Apple's iPhone.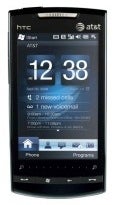 Microsoft was set to launch Windows Mobile 7 this year, but several delays caused Microsoft to release Windows Mobile 6.5 as a placeholder instead — and it shows. The first phones running Windows Mobile 6.5 made their way into the hands of reviewers this week, and most of them have spoken out already, in what it seems like an uniform voice: it's not good news.
Windows Mobile 6.5 delivers mainly cosmetic makeovers, and my colleague Ginny Mies notes in her review of the HTC Pure (running WinMo 6.5), that she "had high hopes before Windows Mobile 6.5 was officially announced that the player would get a makeover to resemble the gorgeous player on the Zune." She concludes that Windows Mobile 6.5 "isn't perfect, but I think Microsoft is on the right track."
I also had a look at some other select and respectable reviews over the night, and here are some outlines:
The Bad Reviews
One of the biggest complaints about Windows Mobile 6.1 was that it isn't finger friendly, and a vast majority of interaction with the phone required the use of a stylus. Microsoft attempted to fix the problem in Windows Mobile 6.5, but Greg
Kumparak of MobileCrunch found that only "a very small chunk of the operating system (namely, the home screen and the start screen) has been overhauled for finger-friendliness." MobileCrunch's final verdict: "it still sucks."
SlashGear's team of reviewers finds that, overall, Windows Mobile 6.5 is faster, more stable, and more capable, but "still leaves us hungry for Windows Mobile 7 simply because that OS promises the revolution Microsoft's platform so badly requires." Putting things into perspective, SlashGear concludes: "Windows Mobile 6.5 still falls short of a knock-out blow against webOS, Android and the iPhone."
John Herrman of Gizmodo says in his review "there's no excuse" for Windows Mobile 6.5 and that Microsoft's new mobile OS "isn't just a letdown — it barely seems done." Herrman concludes that Windows Mobile 6,5's "stunning failure to innovate is a symptom of a neglected project" and notes that "after carriers and handsets manufacturers have their way with it [WinMo 6.5], it will be literally indistinguishable from 6.1."
Other reviews that ended on a bad note for Microsoft's new Windows Mobile 6.5 came from ZDNet, which "would never recommend anyone actually purchase a new device just to get this update on their smartphone;" and from eWeek, which calls the new OS just "a prettier interface on top of an operating system that's much the same as it was 10 years ago."
The Big Picture
Given the poor reviews, it will be interesting to see how the 30 or so Windows Mobile 6.5 devices arriving by the end of this year will perform. There are already some offerings coming up from HTC and Toshiba (see the Windows Mobile 6.5 Phones gallery) and they come in various form factors, something that the iPhone and Google Android phones can't brag about too much.
Microsoft could redeem itself in 2010 with the next iteration of Windows Mobile 7, which promises to be a major upgrade over Windows Mobile 6.5. Meanwhile, in TG Daily's words, for Windows Mobile 6.5 "living in a post iPhone world is a bitch,"