Google cofounder Sergey Brin has some choice words for Microsoft, Amazon, Yahoo, and anyone else who opposes the
into e-books: Back off, we're trying to help the readers.
In an op-ed for the New York Times, Brin challenges some of the arguments critics have raised against the project and resulting settlement with authors and publishers. Notably, Brin says this is not an issue of consumer choice, because without releasing the scanned e-books, there's no choice at all, save for traveling to obscure libraries around the world.
"The agreement limits consumer choice in out-of-print books about as much as it limits consumer choice in unicorns," Brin wrote.
The opposition includes Amazon, whose Kindle e-reader has its own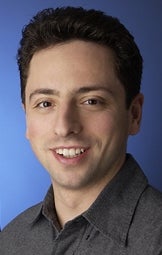 bookstore; and Microsoft, which was scanning books itself but shut down the project amid the Google controversy. It's not fair, they argue, that Google was able to scan first and settle with authors and publishers later, because any new attempt to compete would require author and publisher agreements from scratch.
Barnes & Noble, which also runs an e-book store, has been fairly quiet on the matter, while Sony, a maker of e-readers, has supported the settlement.
Brin's argument is not flawless. He doesn't really address concerns from Germany, which said the settlement would harm copyright law, privacy and its authors. Nor does he get into the legal issues of holding royalty payments for missing rights holders — a concern raised by several state attorneys general.
But I think Brin avoided the fine details on purpose and focused instead on the main point: Without the Google Books settlement, out-of-print books will be out of reach, and maybe even gone forever.
Why make this argument now? The settlement has already been delayed indefinitely while ch anges are made, and I think Brin's thoughts would've had the most weight in September, when this issue was on fire. Perhaps the answer is in Brin's allusion to the electric car, citing a scanned book from 1916 that says the idea didn't catch on due to the "failure of the manufacturers to properly educate the general public regarding the wonderful utility of the electric."
If public opinion is falling out of Google's favor, there's never a bad time to remind readers what the Google Books settlement is good for. This op-ed was for them.