If YouTube streams a billion videos a day, does that make it the world's biggest waste of people's time? The billion videos announcement was made by YouTube's CEO in a blog marking the third anniversary of its acquisition by Google.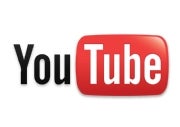 "Today, I'm proud to say that we have been serving well over a billion views a day on YouTube," CEO and co-founder Chad Hurley wrote.
"Three years after the acquisition, our platform and our business continue to grow and evolve. We are still committed to the same principles that informed the site early on, but we know things have changed. As bandwidth has increased, so has our video quality. As we've started to see demand for longer, full-length content, we've brought more shows and movies to the site."
What YouTube still does not do, apparently, is earn a profit, despite its immense popularity. Google has admitted the $1.65 billion it paid for YouTube in 2006 was "a premium." CEO Eric Schmidt was quoted in July as saying he expected YouTube would become profitable at some point.
My take: Lots of time is wasted with silly people tricks and other worthless YouTube content, but it has also become a repository of video content that would otherwise be impossible to find. YouTube also lives up to its promise to provide a place where anyone can upload video and make it available to anyone who wants to watch it.
While YouTube may be the planet's largest sinkhole for people's time, it is not without redeeming value. However, if you want entertainment, try Hulu instead.
David Coursey tweets as @techinciter and can be contacted via his Web site.