LG's solar-powered E-Reader prototype is the the latest to get techies outside and under the sun with their gear. We're used to seeing solar gadget c
oncepts, as they seem to pop up every few months at one trade show or another. But as time passes, more of these concepts become actual products. The E-reader solar panel that LG is developing should go commercial in 2012, but by then we should be surrounded by gadgets that get their juice from the sun. Here are five more of our favorite solar gadgets, real or theoretical:
The Gyy Solar-Powered Netbook
Developing a solar notebook can't be easy, because if it's not totally sun-sufficient, it's no better than a big battery. The Gyy, from iUnika, solves the problem with minimal specs: an 8-inch screen, 128 MB of RAM and a 64 GB solid state drive, running Linux, with a solar power mounted on the lid. Actual Product or Concept? Hard to say. While the Gyy was supposed to arrive a few months ago, iUnika's Web site has no purchase information.
LG's Solar Bluetooth Speakerphone
If you don't have a fancy new car that integrates Bluetooth directly, you'll appreciate how LG's solar-powered speakerphone needs no power cords to op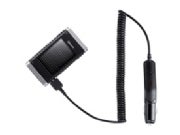 erate — at least in ideal conditions. And by "ideal conditions," I mean an area with direct sunlight and preferably a neighborhood where a fancy-looking gadget in the window won't result in a carjacking. Product or Concept? It's real, and has competition from Iqua.
The Solar-Powered LCD TV from Sharp
You've seen the elaborate television setups at football tailgate parties, with wires running to a noisy generator. Someday, you may put everyone to shame with Sharp's solar panel TV, which runs for 4.5 hours on a day of charge. All that's needed now is a solar-powered satellite dish.
Product or Concept? Just a prototype, plus Sharp is thinking you'll have a roof full of solar panels instead of a dedicated one for your television.
Sharp's Solar-Powered Phone
As if we didn't need more reasons to have our cell phones out at all times, Sharp is the first major manufacturer to market with a solar phone,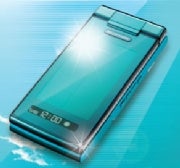 though others are following suit with prototypes.
Leave it out for an hour, and you'll get ten minutes of standby or one minute of talk time. And it's waterproof, so you can chat poolside without worry. Product or Concept? The phone was released this summer, but only in Japan.
Sanyo's Eneloop Solar Charger
Other solar chargers are already on the market, but I'm particularly excited for Sanyo's USB charger, whose Eneloop branding inspires confidence (the
are great). Solar panels juice up a lithium ion battery, which hits full charge in three days on the single-panel model, and half that time on the dual-panel model. This provides 5 volts of power for two hours via USB, which at least will get you through an emergency. Product or Concept? It's another Japan-only gadget for now.