"Servers are melting," blogs BioWare, but if you want to fiddle with Dragon Age Origin's character creator, you can try your luck downloading it now. The actual creator, that is, as seen in the game itself when it ships for PC and Xbox 360 on November 3rd (PS3 owners have to wait until November 17th for some reason).
Pull the character creator down–all 318 MB of it–and you can roll a city elf / dwarf commoner / human noble / etc. a few weeks early, save it to your hard drive, then use it in the game itself. Obsess now, so you don't have to later!
Character Creator grab spots (sorry console buffs, PC gamers only):
Want a "bonus…exclusive in-game item"? Upload your character to BioWare's new Social Network and "come Nov 3, get ready to slip on The Lucky Stone."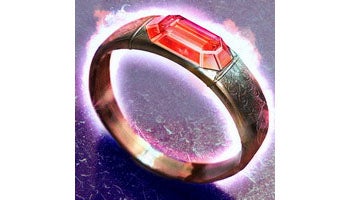 This old stone, set in a golden ring, has been an aid and companion to dozens of adventurers across innumerable years. Its trip to Ferelden was long and convoluted. Some say it has a life of its own.
Stats:
~ Adds +1 to all all stats.
Check out our exclusive three-part interview with Dragon Age's lead designer Mike Laidlaw.
Follow me on Twitter @game_on