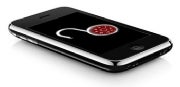 Jailbreak status update of the new 3GS.
Apparently, Apple isn't taking this whole iPhone jailbreaking hooplah too lightly. Last week, Apple began shipping 3GS iPhones with an updated bootrom (iBoot-359.3.2) that effectively blocks the current 24kpwn jailbreak exploit.
The cat and mouse game between Apple and the infamous Dev-Team has been going on since iPhone version 1.0. Every major hardware or firmware update has broken the jailbreak tool of the time- but for every update up to now the Dev-Team has pulled through to support the growing community of users who wish to install unapproved iPhone apps. And let's not forget the thousands of non-AT&T iPhone customers who rely on jailbreaking to even use their phones.
There are those who will claim the new 3GS bootrom is "unhackable" or "jailbreak-proof," which is verily overdramatic. With such a large community of jailbreakers relying on a fix, it seems unlikely the Dev-Team or some other resourceful hacker won't find an exploit for the new 3GS eventually. It does, however, further show that Apple is not all too happy with jailbreakers opening up their otherwise extremely closed, controlled environment. Perhaps this could be a sign of Apple's plans to make more aggressive moves to keep the iPhone on lockdown.
Follow Mike Keller and GeekTech on Twitter.