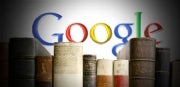 Google revealed its intention to launch an online bookstore dubbed Google Editions sometime in early 2010. Google plans to open for business with about 500,000 available titles from a variety of publishers. The new service will provide ebooks in a browser-centric, eReader-agnostic manner that will muddy the eReader water even more than it is today.
Google Editions is entirely separate from Google Book Search, Google's project to scan all of the books of the world and make them available online. A proposed settlement in the ongoing legal wrangling over Google Book Search was scuttled amid mounting opposition and both sides have gone back to the drawing board to come up with a workable solution.
This is a whole new offering from Google that will create an online bookstore to go head-to-head with Amazon.com and Barnes & Noble's online presence. Preliminary details on Google Editions suggest that Google plans to share the revenue from online book sales with the publishers. Books sold directly through Google Editions would pay out 63 percent to the publisher, with Google keeping the other 37 percent.
Somehow, Google also plans to work with and through competing sites like Amazon.com and Barnes & Noble. Sales generated through competing online sites would net only 45 percent for the publisher, with 55 percent going to the competing online retailer minus a small cut for Google.
As with just about everything Google does, Google Editions takes a browser-centric, web-based approach to the issue of ebooks. The eReader market has been picking up steam this year as the Amazon Kindle has gained in popularity, and new players including Sony, Asus, and Barnes & Noble have entered the fray. Google Editions would circumvent the eReader battle by delivering books to any web browser, while also further confusing customers who are leery of investing in eReader technology while the jury is still out on a standardized eBook format.
Both Amazon, with the Kindle, and Barnes & Noble, with its device which may or may not be called Athena, have a potential advantage over competing eReaders in that they also have their own book distribution networks. While Google Editions is described as eReader-agnostic, the potential exists for some sort of alliance between Google and Sony or Asus to provide a tandem to compete with the Amazon and Barnes & Noble.
Ironically, the concept of foregoing dedicated eReader devices in favor of the more universal web-based eBook access aligns Google with its nemesis, Microsoft. Just last week Microsoft CEO Steve Ballmer stated that Microsoft has no intention of joining the eReader device market, adding "We have a device for reading. It's the most popular device in the world. It's the PC."
I am sure Google isn't trying to directly partner with or support Microsoft. The two are mortal enemies. Google would much prefer that users rely on Android-based mobile devices, and Chrome OS-based computers, using the Google Chrome web browser to read titles purchased through Google Editions.
Like it or not though, Google and Microsoft appear to be on the same page for this topic and the Google Editions online book store plays into Microsoft's hand and throws a potential monkey wrench into the eReader device wars.
Tony Bradley is an information security and unified communications expert with more than a decade of enterprise IT experience. He tweets as @PCSecurityNews and provides tips, advice and reviews on information security and unified communications technologies on his site at tonybradley.com.