If Microsoft's Sidekick data disaster has taught us one thing, it's that backups are important. Even though Microsoft subsidiary Danger messed up, that doesn't mean you can't rely on cloud-based services for your

mobile backups. The truth is, a server crash is less likely to happen compared to the chances of losing your phone, having it stolen, or watching it suddenly stop working after a day out in bad weather.
Why take the chance of losing your contacts, photos, browser bookmarks, and text messages forever? I've had a look around the Web, and while I haven't tried any of these services, I found quite a few solutions out there to help you keep your phone data in more than just one place.
What you'll need: a Web-capable handset with a SyncML synchronization client
What it costs: Free

What it does: Syncs and backs up your mobile phone data, including contacts, calendars, tasks, notes, bookmarks, and text messages. You can also edit your data online and sync it with as many devices as you like.
What you should know: Mobical is based in Sweden and owned by Tactel AB, a company specializing in cloud-based backup and sync services. Mobical is Tactel's experimental lab where the company tries out new technologies before rolling them out to paying customers.
What you'll need: Windows Phone
Wh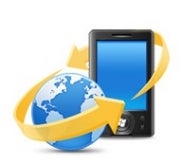 at it costs: Free (optional services can be added for a fee)
What it does: provides up to 200MB of online storage for your contacts, calendar items, tasks, text messages, browser favorites, photos, videos, music, and documents. You can also edit the data online, find your lost phone, and send photos to your computer or social networks.
What you should know: If your Windows Phone syncs with an Exchange server you can't use MyPhone for your contacts, calendar appointments, or tasks with MyPhone.
What you'll need: Mobyko supports hundreds of different phones from most of the popular manufacturers, except for Palm. Check out its supported phones page for information.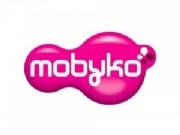 What it costs: about $40 per year
What it does: Syncs photos, videos, and texts from your mobile device.
What you should know: Mobyko syncs a large amount of data and is available in hundreds of countries around the world. However, in the U.S., the only major carrier Mobyko is working with is T-Mobile. But smaller U.S. carriers are supported as well.
What you'll need: Blackberry (OS 4.2 or later), Windows Mobile 6, or Android phone, with Internet

access and text messaging enabled.
What it costs: Free demo version. Paid options range from $9.95 to $29.95 per month, according to Mashable.
What it does: Stores your contacts and text messages online. You can also make calls from Skydeck's Web interface, check voicemail, see your phone logs, and search your text messages. Skydeck says it can even show you blocked phone numbers so you'll always know who called you.
What you should know: This service will set you back a few dollars, and doesn't store photos or other media.
Of course, the final option is to do backups on your home computer. Many phones are able to sync with your PC through Bluetooth or USB. If you don't know whether your phone can do this, check the manual that came with your device or contact your wireless carrier.