Helmut Schwemmer wants to use a very old version of Managing Your Money on a new PC. But the program came on floppy disks.
Although PCs no longer come standard with floppy drives, it's actually not that difficult or expensive to read on old-fashioned diskette (at least the 3.5-inch variety). Both Iomega and LaCie sell external, USB floppy drives for $40 list price. A little bargain hunting can find considerably better deals. (I haven't tested any of these drives, so please don't consider this an endorsement.)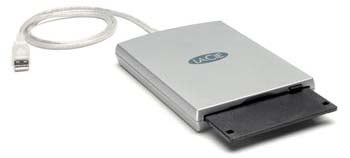 But getting the new PC to read the floppies may be the least of your worries. As computer technology advances, old applications can lose their compatibility. For instance, 16-bit Windows applications won't run in 64-bit versions of Windows.
This is a big concern if you've got important data stored in a program that's been discontinued. Even if you're still using the program, you need to prepare for the time when you'll no longer have that ability. Search the program's manual and Help files to find a way to convert the data to a more common and universal format, such as delimited ASCII. You can easily move a delimited ASCII file into Excel, any other spreadsheet, and most database programs.
If the program doesn't offer conversion, see if you can "print" a report to a text file. Even printing the data to paper affords you some protection. (Many would argue that it offers the most.)
Read the original forum discussion.
Add your comments to this article below. If you have other tech questions, email them to me at answer@pcworld.com, or post them to a community of helpful folks on the PCW Answer Line forum.