Twenty-four top executives at e-commerce, social-networking and other Web companies have asked the U.S. Federal Communications Commission to move forward with its plan to create formal net neutrality rules, despite opposition voiced by several U.S. lawmakers, minority groups and telecom-related companies.
The Monday letter to the FCC, signed by the CEOs of Amazon.com, Google, eBay, Facebook and Twitter, said net neutrality rules will ensure a "competitive and efficient" Internet marketplace.
Net neutrality rules prohibiting broadband providers from selectively blocking or slowing Web content and applications will allow an Internet "where consumers make the ultimate choices about which products succeed and which fail," the letter said. "This allows businesses of all sizes, from the smallest startup to larger corporations, to compete, yielding maximum economic growth and opportunity."
The FCC on Thursday is scheduled to vote on a process of formalizing some net neutrality principles that have been in effect at the agency since 2005. In September, FCC Chairman Julius Genachowski called on the commission to create formal regulations.
The new letter, organized by pro-net neutrality group the Open Internet Coalition, comes as several other groups have expressed concerns about net neutrality regulations. In the past week, 90 U.S. lawmakers have signed onto two letters to the FCC, both questioning whether new rules would dampen investment in broadband networks. One of the letters was signed by 72 Democratic lawmakers, even though Democrats have traditionally supported calls for new net neutrality rules.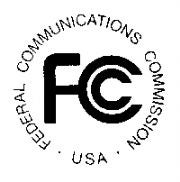 The FCC should "carefully consider the full range of consequences that government action may have on network investment," the Democratic letter said. "In light of the growth and innovation in new applications that the current [regulatory] regime has enabled, as compared to the limited evidence demonstrating any tangible harm, we would urge you to avoid tentative conclusions which favor government regulation."
In addition, 44 telecom-related companies, including Cisco Systems, Alcatel-Lucent, Ericsson and Nokia, have questioned the need for net neutrality rules, and a coalition of minority groups, including the Hispanic Technology and Telecommunications Partnership, the National Association for the Advancement of Colored People (NAACP), the Asian American Justice Center, have questioned whether net neutrality rules would slow the deployment of broadband to areas with large minority populations.
But the 24 Internet executives argued in their letter that for most of the Internet's history, traditional telecom companies lived with rules that required them to share their networks and carry all traffic. The FCC in 2005 ended network-sharing rules for telecom carriers.
"Entrepreneurs, technologists, and venture capitalists have previously been able to develop new online products and services with the guarantee of neutral, nondiscriminatory access by users, which has fueled an unprecedented era of economic growth and creativity," the letter said. "Existing businesses have been able to leverage the power of the Internet to develop innovative product lines, reach new consumers, and create new ways of doing business."
Several of the companies signing the Monday letter have already expressed support for net neutrality rules.
Among those signing the letter were Craig Newmark, founder of Craigslist; Caterina Fake, founder of Flickr; Stan Glasgow, president and chief operating officer of Sony Electronics; and John Lilly, CEO of Mozilla.