With the Federal Communications Commission approving a process to formalize network neutrality rules, a period of official debate begins on how our Inter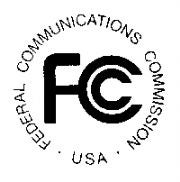 net traffic is managed, as if there wasn't enough debate already. In a nutshell, the FCC wants to stop Internet service providers from slowing down or blocking particular uses, such as peer-to-peer downloading, as long as they're legal.
If you're like me–a moderate but frequent Internet user with no investments in the telecommunications industry–there are a few things you'll want to see as the FCC's net neutrality rulemaking process shakes down over the coming months. Here's what I hope will happen from here:
Give Us Real Transparency
One of the new rules the FCC hopes to introduce requires transparency from Internet service providers on how they manage their networks. Partly, this is needed for the FCC to check that no other net neutrality rules are being violated, but I hope disclosure trickles down to the consumer, revealing how our traffic is managed in a clear, accessible way. This should happen even, or especially, if the other net neutrality rules are watered down.
Please FCC, Stay Flexible
One of the arguments raised by opponents in the industry is that critical uses, such as transmissions from medical devices, need to be given priority. I'm skeptical that this is what ISPs are truly worried about, but if the claim has merit, why can't the FCC allow an exemption to the rules? And if bandwidth use becomes so overwhelming that it ruins the Internet, the FCC should have the ability to relax its rules. The idea of an open Internet is at least worth trying.
Please, Don't Punish the Little Guy
Another net neutrality concern that's getting some traction from some Democrats and minority groups is the idea that ISPs won't want to invest in
underserved areas, because the rules would create uncertainty in the market (a study disputes the investment argument, but it was performed by a pro-net neutrality group). Again, it comes down to the FCC being flexible, looking at the arguments objectively, and being willing to make exemptions if necessary; for instance, by relaxing net neutrality rules in rural areas targeted for investment.
Enough from the Politicians
Sen. John McCain is the latest in a line of politicians to throw their weight at the net neutrality issue, on both sides of the aisle. The problem is that their comments mirror those of whatever side their arguing for, and they add little to the debate. And last time I checked, McCain is in the minority party. His attempt to block net neutrality rules is little more than a headline grabber.
Don't Leave Wireless in the Dust
The FCC won't just review net neutrality rules for wired Internet. Wireless broadband is getting a thorough look as well, but it's
because the industry is still exploding and there's much less bandwidth to go around compared to wired broadband. As the debate over net neutrality escalates over the coming months, I hope wireless net neutrality doesn't fall by the wayside, because mobile broadband would arguably stand to change the most under formal rules.