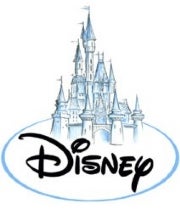 The Disney Interactive Media Group is releasing a new iPhone application that will act as a central program for Walt Disney's mobile offerings and let users unlock exclusive bonus content.
The unnamed, ad-supported app will be available for free and is scheduled to debut in the iTunes Store on Wednesday, according to an Associated Press report.
Among the more interesting features of the app will be a functionality called "Click2Life" that unlocks exclusive Disney content on your device after capturing an image from the Disney.com Website. The app may, for example, ask you to take a photo of a Disney character based on specific clues. Snapping the right photo would then unlock bonus videos or other content to view on your device.
In the future, Disney says, Click2Life data could be embedded on items in the real world like movie posters and other products. Disney calls the new feature Click2Life because images captured within the app appear to become animated.
While Click2Life sounds interesting, it is similar in concept to an older technology that uses two-dimensional tags to unlock bonus content. Typically called a data matrix or QR Code, these tags are square-shaped barcodes that can be used to store information like text or a Web site URL. Using special decoding software, you can snap a photo of a dot matrix with your handset's camera, and then decode the information contained within it.
Typically, a dot matrix redirects you to a Website where you can view content or receive a special offer of some kind. Despite its marketing potential, however, data matrixes embedded with exclusive content have not been widely adopted. Nevertheless, Disney's new Click2Life feature may have that cool factor that allows it to succeed where the data matrix concept hasn't.
Disney's new iPhone application will also gather and dispense content now found on other Disney applications. It will allow you to listen to live broadcasts of Radio Disney and purchase Disney music and videos through Apple's iTunes Store.