Verizon and Motorola have been pumping scores of hype into the release of the Motorola Droid, yet another smartphone hailed as an iPhone killer. After spec and picture leaks and premature Web site launches, the Droid has finally received the hands-on treatment, and so far the acclaim is near unanimous.
PC World gives the Droid a 90 out of 100, saying it's a "powerful new competitor" in the smartphone wars that "certainly lives up to its promises." So what are other reviewers saying?
THE GOOD
Display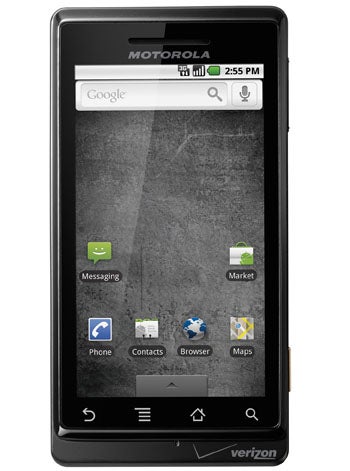 CNET calls the Droid's 3.7-inch display "positively gorgeous" in its 4 out of 5 star review. Gizmodo calls the screen "the best one on an Android phone yet." The Droid's screen is slightly larger than the 3.5-inch screen on the iPhone 3GS, and it boasts a higher resolution: 854 by 480 as compared to the iPhone's 480 by 320.
Web Browser
What better usage of an incredible display than a great Web browser? Boy Genius Report posts a video showing the Web browser's capabilities wherein it's evident that the Droid knows its users will be drooling over the Web almost as much as they'll be making phone calls.
Still, UMPC Portal found that the iPhone 3GS had a faster browsing speed — 12 seconds page loads as compared to the Droid's 20 seconds.
Google Navigation
Much has been said about Google enhanced Navigation feature for Android 2.0. With turn-by-turn directions and voice capabilities, Google Navigation puts the heat on other non-Android smartphones and standalone GPS units. Watch out, though: Apple Insider claims Google Navigation may come to the iPhone.
Android 2.0
It's the Droid's secret weapon. The updated Android 2.0 — which you can fully explore in our primer — stuns reviewers and makes for the Droid's highest selling point. Crisper, clearer, and more mature, Android 2.0 will surely make all other smartphone OSes quake.
THE BAD
Physicality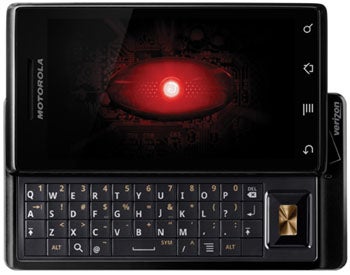 Since the reviews are early, there have yet to be many complaints about Motorola's Droid, but that doesn't mean it's without flaws. The biggest complaint is the structure of the phone itself. It's heavy, not quite pocket-sized, and the keyboard is difficult to muster. Its keys are flat and shallow making it difficult for hands of any size to properly whip out text.
THE VERDICT
As you can tell, the positives clearly outweigh the negatives in the early stages of the Droid. Launching November 6 and retailing at $199, Motorola's Droid may bring Motorola back from relative obscurity and highlight the possibilities of what Google can do with the right manufacturer. Keep an eye on this beast: it'll surely bug out some eyes when it hits the streets.
You can follow Brennon on Twitter @neonmadman.