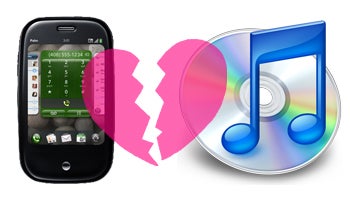 The release of the iTunes 9.0.2 update on Thursday yet again disables Palm's workaround to sync with Apple's popular jukebox software. Perhaps it's high time Palm moved on and created its own software.
It must be frustrating for Palm Pre users to see that Apple has killed their access to the iTunes sync feature again. It is the third time users will lose access to the iTunes media library from their Pres, despite Pam's efforts to stay on top of the situation.
But there are some alternatives: either Palm releases yet another software update to re-enable iTunes syncing, or it just creates separate syncing software, like others already did.
A Brief History of Syncing
When the Palm Pre launched earlier this year, one of the key media features of the device was its capability to sync music with iTunes. But Apple decided that there is only room for iPods and iPhones in iTunes, and first disabled in July Pre's syncing abilities.
And in late July Palm re-enabled iTunes syncing for the Pre with the webOS 1.1 update, yet Apple blocked it again with the introduction of iTunes 9 in September.
Apple tired to stop Palm from re-enabling the iTunes sync feature for the Pre by complaining to the USB regulatory group, which ruled in favor of Apple. However Palm ignored the USB group's warning and released WebOS 1.2.1 in October, re-enabling iTunes sync.
Palm managed to get the Pre to sync with iTunes twice by masking its identity over USB (in Media Sync Mode) and showing up as an Apple iPod. With WebOS 1.2.1, Palm went even further and enabled iTunes photo syncing as well.
However, the release of iTunes 9.0.2 on Thursday shouldn't come as a surprise to Palm Pre owners anymore, as many expected the iTunes sync feature to be disabled again. And indeed it is, according to reports from PreCentral.
Palm Should Really Move On
It becomes quite clear that Apple is holding up to its word when it said that it wouldn't allow other unauthorized devices (read Palm Pre) to sync with iTunes. And it means it: this is the third time Apple block the Pre from its jukebox software.
But Electronista says Plam "is believed to have set a private goal of restoring sync following every iTunes update until it takes 40 total hours of work to restore the feature." And I can see why: in the brief period I tested the Palm Pre, it was great to be able to easily sync my library with the phone. It is something that really adds to the experience.
We have yet to see whether Palm with release another point software update that will re-enable iTunes syncing, but as The Register rightly points out, BlackBerry maker Research In Motion has already released its own software to sync with iTunes, something which Palm should do as well and avoid the whole cat and mouse game with Apple.
Follow Daniel on Twitter @danielionescu