With its new focus on Android-based handsets like Droid and Cliq, Motorola may finally be getting back its hand
set groove back. Even though the company recently posted surprise third-quarter profits, Motorola has struggled to come up with a popular device since its 2004 smash hit, the Razr. Instead, the company produced an endless cycle of Razr and Rockr remixes that never really captured a lot of excitement or critical praise. But now, armed with Cliq, Droid and the MotoBlur interface, it just might be a new day for Motorola.
Motorola: Years without Vowels
When Motorola introduced Razr in 2004 it was the must-have device, in part because of how amazingly thin it was for its time. Following the success of the Razr, Motorola introduced the world's first iTunes phone, the Rockr E1. The phone was supposed to be a huge success, but despite having iTunes integration the device never really became a phenomenon.
After that, Rockr was succeeded by the Slvr lineup for iTunes integration, and Motorola introduced its Windows Mobile device, the Q. But despite its efforts, Motorola's popularity as a handset maker was on the decline, and the company even considered spinning off its handset division.
Android Revolution
But then Motorola caught the Android bug and lost interest in the Linux Mobile foundation it helped to create, and the rest may or may not be history.
Motorola's new efforts may be gaining critical praise, but questions r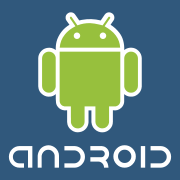 emain. Cliq's MotoBlur interface — a constantly changing screen that pulls your messaging and social networking activity onto your phone — may become a phenomenon or an annoying distraction for users.
There's also the question of whether Droid's hype will translate into customers lining up for the new phone on November 6. Motorola is spending a lot of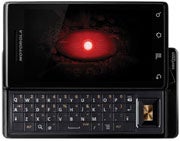 advertising dollars trying to argue Droid is a better option than the iPhone. Droid is also the first device sporting the Android 2.0 operating system, which may help to increase interest in the device.
So far, Both Cliq and Droid have been well-received by critics, but with competition from devices like the Palm Pre, myTouch, HTC Hero, and the iPhone, Motorola's success is far from certain.