After slapping a restraining order on the Spam King last March, Facebook walloped notorious Sanford Wallace, yesterday winning its $711 million lawsuit for Wallace's violations of the Computer Fraud and Abuse Act
, the California Anti-Phishing Act and the Controlling the Assault of Non-Solicited Pornography and Marketing Act (CAN-SPAM). While these offenses and crippling fines are nothing new to Wallace, Facebook seems to believe that the latest ruling against Sir Spamalot will be a heavy deterrent against future spam artists. But will it actually make a difference?
Wallace's history of spamming is long and torrid. He's been sued multiple times — the previously most prominent case ending in a $230 million win by MySpace. Now that Fac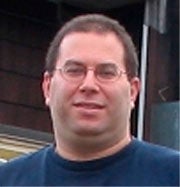 ebook has upped the ante, and with Wallace facing jail time, it appears his career in flooding e-mail inboxes with sexy ads that are oh-so-appetizing but oh-so-dangerous has reached an end.
The case against Wallace is not Facebook's biggest battle. Last year Facebook nabbed a cool $873 million from a Canadian shilling pharmaceuticals and sex products.
So how much of this $711 million can Facebook expect to see? Little, if any.
. Also, the likelihood that he's anywhere near a court or has any intention of doing the right thing is thin.
Spamming is a lucrative business, and as long as e-mail accounts exist, spam will persist. While the judgment against Wallace will surely cause some spammers to second-guess their vocations, it's doubtful that it will put a serious dent in a profession so rife with money. Facebook has every right to be proud, but has no reason, at the moment, to be haughty — watching The Spam King go down in flames won't prevent phony Facebook wall posts or malware-ridden bulk e-mail messages.