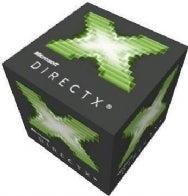 Microsoft has long said, and we have reminded users, that DirectX 11 is not just a Windows 7 technology. The company promised that DirectX 11 will be availalbe for Vista around the same time as the release of its latest and greatest operating system.
And so it has come to pass. Vista users who check Windows Update should see a rather generic "Platform Update" with the reference KB971644. The update is available for Windows Server 2008 as well. In addition to adding DirectX 11, this update adds and XPS document printing library, the Windows Automation API, and an update to the Windows Portable Devices Platform.
Note that DirectX 11 adds DirectCompute, which comes in three flavors – DirectCompute shader model 4.0, 4.1, and 5.0. The 4.0 version contains features allowing it to be run on most DirectX 10 graphics hardware. The 4.1 version is similar, but for DX 10.1 hardware. The 5.0 version of DirectCompute shaders requires DX11 hardware, and is far more robust.
My point is, this update could be useful for Vista users even if you don't have one of those nifty new Radeon 5000 series graphics cards that will run DirectX 11. You'll need it to run DirectCompute accelerated apps (when they start to appear) even on DX10 hardware, and the update contains some other nice updates.
By the way, the update is listed as "Recommended" and may not be automatically applied if you have Windows Update set only to apply critical updates. You may want to check manually.