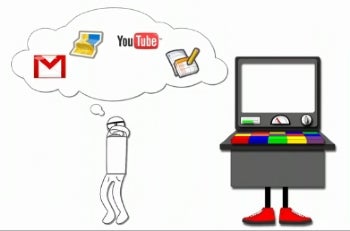 In a big concession to users' privacy rights, Google launched what it calls Google Dashboard – a tool which gives Google account holders a single view of all of the data associated with their Google accounts.
The Google Dashboard is being touted as a way for users to, at a glance, see information about their Web usage, email usage and more when they are logged into Google services such as Gmail, YouTube and Google Calendar. Google provides an overview of the Dashboard in a video in its main blog. Dashboard will let users delete information as well, a move that could help to address privacy concerns that have been raised surrounding Google's collection of so much data about its users' online habits.
On the left-hand side of the screen, Google Dashboard lists items such as Contacts, Docs, and Gmail, while on the right-hand side, users can drill down through functions such as "edit personal information," "sharing documents," and "manage chat history." There is also a "privacy and security help" area.
"Over the past 11 years, Google has focused on building innovative products for our users. Today, with hundreds of millions of people using those products around the world, we are very aware of the trust that you have placed in us, and our responsibility to protect your privacy and data," Google staffers wrote in a blog post today.
Google's History of Addressing Privacy Issues
Indeed, some of Google's earlier products have bowed to users' privacy, particularly Piracy Center, an area that educates users about Google's privacy policies.
In another example, back in May, Google added a new privacy feature to its Chrome browser, giving users the ability to hide thumbnails on its New Tab page.
At the same time, though, Google has raised the privacy hackles of some users with features such as Social Search, a function which grabs relevant public content from your friends' and contacts' blogs and social networking pages, and Google Maps Street View.
Still, other entities such as Yahoo and even Facebook would be well advised to follow Google's lead with Google Dashboard in offering people an easy-to-use overview of what information they are sharing with others online.
(The IDG News Service contributed to the report)