It appears Best Buy will take sides again in the software wars, this time partnering with Google to help install the Google Mobile app on new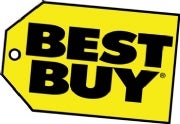 phones.
Google likenes the partnership plan to the kind of conversation you might have with a friend. You've got a new phone, and your friend wants to tell you all about the benefits of Google's Mobile app. At Best Buy, you'll get a live demonstration of everything Google Mobile offers, and Best Buy staff will even help get the app running on your phone if you like. The app and the service are free.
The benefits to Google are clear: More people will use Google on their phones, but what is Best Buy's getting out of this? Is it monetary compensation, or just the feeling that Best Buy's retail stores aren't irrelevant in the digital age?
Whatever the case may be, this partnership reminds me of Best Buy's supposed Windows training program, which reportedly filled store employees with information (some would argue misinformation) to dissuade customers from choosing Linux or Mac.
Though the Google Mobile app situation is benign by comparison — no one's telling you not to buy a competing product, they're just steering you away from Bing and Yahoo — my concern is the same: Best Buy needs to be careful about making specific, company-mandated product recommendations. To put it another way, Best Buy should be providing unbiased advice, not blindly shilling for other companies.
Again, I don't know what Best Buy gains from this partnership. If someone high up at the retail chain considered lots of general-purpose apps in earnest and decided that Google Mobile is good for customers, consider me not as peeved. But I'd like assurances that Best Buy isn't merely pitching products from the highest bidder.
Ideally, the employee would provide expertise based on his or her own experiences and research — you know, like a real friend — but that's another story.