WarMouse, in collaboration with the OpenOffice.org community, revealed on Friday a new open-source mouse developed specifically for users of the OpenOffice suite.
The corded pointing device, memorably dubbed the OpenOfficeMouse, features an unconventional amount of buttons, and will undoubtedly be more than welcome in the lineup of the world's weirdest mice.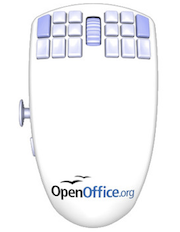 The OpenOfficeMouse packs in a massive 18 programmable buttons, all of which can be double-clicked, in addition to a scrollwheel, 512KB of built-in flash memory, and support for over 60 separate configurations. With that many buttons, let's just hope the OpenOfficeMouse's target users are incredibly dexterous.
In addition to its OpenOffice uses, the mouse can may draw the interest of the gaming crowd. The OpenOfficeMouse can make light work of various gaming hits, including popular titles like World Of Warcraft and Call Of Duty. Mouse designer Theodore Beale said that "you can do far more with this mouse than most people are likely to realize at first".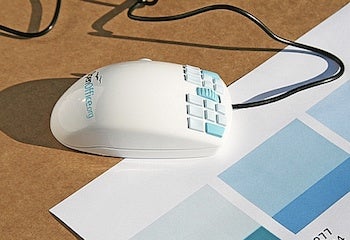 Sadly, OpenOffice failed to detail when the confusing new point-and-click would be hitting stores, but we did learn that when the multi-button mouse does arrive it will set you back $74.99.
[via Engadget]
Follow GeekTech and Chris Brandrick on Twitter.