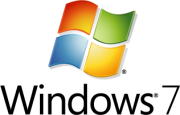 Businesses planning a move to Windows 7 need a more rigorous planning and assessment tool than the consumer-grade Upgrade Advisor. The early success of the operating system notwithstanding, you need to do some due diligence up front to determine if the existing hardware and software you rely on will work with the new operating system. If you only have a handful of systems to assess the Windows 7 Upgrade Advisor should do the trick. For larger deployments, the more appropriate tool is the Microsoft Assessment and Planning Toolkit 4.0–or MAP.
MAP is a Solution Accelerator from Microsoft that allows you to inventory and analyze the systems in your organization without requiring any sort of agent software to be installed on the endpoints. MAP leverages existing Microsoft technologies such as Active Directory Domain Services, the Remote Registry Service, and the Computer Browser Service to gather information and produce informative reports to help guide your IT planning.
MAP analysis and reports can help with a variety of IT planning scenarios. MAP can help inventory servers and clients on the network, identify physical servers that are not being utilized effectively, and make recommendations for consolidating servers and virtualizing roles using Hyper-V. In this case though, we're mainly interested in the ability of MAP to determine hardware compatibility and readiness for upgrading to Windows 7.
MAP identifies systems running earlier versions of Windows like Windows XP and Windows Vista, then compares the MAP scan results against Windows 7 minimum and recommended system requirements. Systems that do not meet the needs of Windows 7 for things like memory, free disk space, or processor speed are identified, and MAP makes specific recommendations for actions to take to make the system ready for Windows 7.
The resulting Windows 7 Readiness Summary report provides a simple overview of the number of systems that are ready for Windows 7, the number that are not ready, and the number that will never be ready. The MAP results deliver the information you need to get your hardware up to speed for Windows 7.
MAP is great, but it actually only tells half of the story compared with the Windows 7 Upgrade Advisor. You also have to consider the software you rely on and whether those applications will work in Windows 7. Microsoft has another Solution Accelerator to fill that need–Application Compatibility Toolkit (ACT).
Similar to MAP, ACT will scan the systems on your network and identify any software that is incompatible with Windows 7. Most applications should be able to run under Windows 7. For those critical applications that don't work in Windows 7, Microsoft provides XP Mode to bridge the gap and let you continue to run them in a virtual Windows XP system within Windows 7.
Armed with MAP and ACT results, you can plan your upgrade to Windows 7 to make it as efficient and hiccup-free as possible. A little due diligence and planning goes a long way to ensuring a smooth migration experience for your organization.
Next, determine which version of Windows 7 is right for you, and start planning your upgrade.
For more real-world tech solutions for small and midsized businesses–including cloud services, virtualization, and complete network overhauls–check out PC World's Tech Audit.
Tony Bradley is an information security and unified communications expert with more than a decade of enterprise IT experience. He tweets as @PCSecurityNews and provides tips, advice and reviews on information security and unified communications technologies on his site at tonybradley.com .