The PC version of Activision's ballyhooed first-person military shooter, Modern Warfare 2–officially available in less than 24 hours–may go down as one of the most contentious launches in games history.
Who'd 'a thunk?
The game's been mired in controversy of late, a muddle of pros and cons batted around by hundreds of thousands of advocates as well as detractors on message boards and social network sites and pithy missive multiplication mediums like Twitter. It's got just about everyone roiled for one reason or another, whether we're talking about the terrorist gameplay, the move to dedicated multiplayer servers, the inclusion of Valve's Steamworks technology, or the footage of Washington D.C. going up in smoke.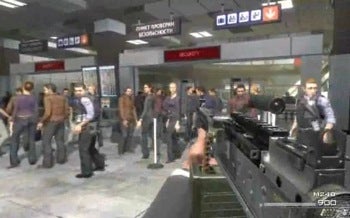 Its Wikipedia page is in fetters, the debate shuffled offstage to the discussion section, where it includes concerns about 'tactical nukes', 'angry PC users', 'dedicated servers', whether the game's actually sixth or second in the series, its actual Wikipedia name and location (should it include the 'Call of Duty' tag?), whether the acronym 'MW2' conflicts with Activision's old robot-brawler MechWarrior 2, whether the main page's tone is too 'positive', and whether there should, in fact, be a 'controversy' section at all.
Contrast with the comparably laconic discussion pages for other controversy-laden games, like Left 4 Dead 2, Six Days in Fallujah, Resident Evil 5, or Muslim Massacre: The Game of Modern Religious Genocide.
That's almost certainly, in part, because of the unprecedented anticipation level for Modern Warfare 2. According to Barbara Ortutay writing for the San Jose Mercury News, the game could surpass The Dark Knight's record $155 million opening weekend take last year. Ortutay writes that gamers are expected to drop half a billion and change on the game in the first week alone. 10,000 midnight launches, $50 million in estimated marketing spend, TV spots, billboards and ads…it's like the launch of a new Grand Theft Auto or Halo, except bigger.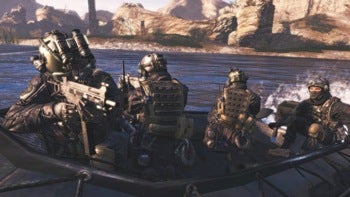 As of today, the petition to "get Infinity Ward to review their decision not to allow fully dedicated servers" in the PC version of Modern Warfare 2 stands at nearly 200,000 signatures. It's not a petition to boycott the game, per se, though another one criticizing the game's unusually high price–$60, or ten dollars higher than norm–has just over 15,000 signatures and encourages gamers to "not purchase MW2," "purchase only in used form," or "import from a cheaper country."
What it is, is an indicator that PC gaming enthusiasts are incensed over some of the choices Activision's made regarding the Windows version.
What if, consequently, gamers who'd been planning to buy the Windows version train their sights instead on the Xbox 360 or PlayStation versions? What happens if, instead of a general boycott, there's a platform-specific one?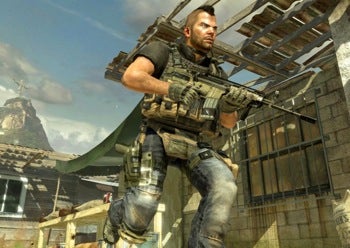 The Xbox 360 and PlayStation 3 versions of the game dodge several of the criticisms dogging the Windows version. It's expected they'll use dedicated servers to handle matchmaking, because they always have. They'll cost $60 because that's the market price consumers essentially accepted across the board when the Xbox 360 launched in late 2005. And they won't include Valve's Steam client, because that's a PC-only technology.
PC gamers are fickle in ways console gamers aren't. They're operating a platform that's premised on broader configurability and interactivity. They expect things console gamers don't, namely the choice to interact with Windows games in sophisticated and multifaceted ways. They're understandably disgruntled that multiplatform games often arrive for the PC much delayed, or not at all. They're teased with console-like services like Games for Windows LIVE, then left to hang in the wind with a fraction the library and features support afforded console game equivalents.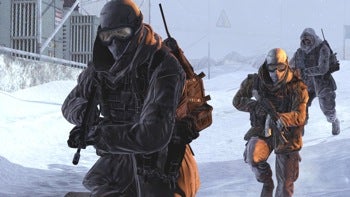 So when it comes to MW2, it wouldn't be a surprise if throngs of former PC-version enthusiasts threw in the towel and opted for the simpler, more straightforward, "big-screen-living-room" experience.
"Why bother with the PC version at all if it's missing the things that make the PC unique?" this group might argue.
They'd be helped along by arguments against Valve's Steam client, bundled with both the retail and online PC versions of the game. Steam is Valve's combination storefront-DRM (digital rights management) tool. It sits between you and the games you've bought, monitors what you're doing while reserving the right to pass (or sell, for profit) that information to anyone Valve chooses, and can be downright Orwellian if you're suddenly stuck trying to play without internet access. Its mandatory inclusion in the PC version of Modern Warfare 2 has the taint of 'monopoly', too, instigating a sales boycott of the game by online digital storefront competitors like Impulse, Direct2Drive, and GamersGate.
What happens then, if there's a 'silent PC boycott' of Modern Warfare 2?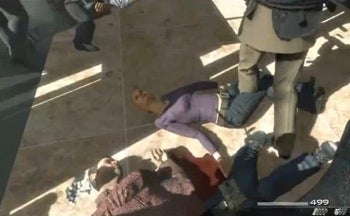 It's hard to say how much Activision would ultimately care. It's no secret that console versions of a given multi-platform game outsell their PC equivalents by sizable margins. No doubt developing multiple versions costs Activision more money. Consider the volatile post-release support costs PC publishers have to budget for, to wrestle with all the variable hardware bits and driver bobs and differing OS versions. Then there's the piracy argument, that PC versions of games fare horribly when factoring revenue lost to illegal copying. That, and insulating PC games from hacking and black market circulation is a Sisyphean endeavor, not to mention a public relations nightmare, given public sentiment towards DRM.
If the PC version of Modern Warfare 2 fares poorly relative to the console iterations–and, in particular, prior PC franchise sales–I wonder if it wouldn't compel Activision to pull an Electronic Arts (think big ticket stuff like Madden) and drop the PC from future versions altogether.
As it stands, the publisher's contentious decision to emasculate the game by stripping it of PC-specific functionality doesn't seem to be doing the platform or its strongest advocates any favors.
Follow me on Twitter @game_on