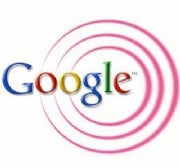 Call it an early holiday gift from Google to millions of airline passengers. Google said will be offering free Wi-Fi to travelers across the United States starting Tuesday at 47 airports. Google says the Wi-Fi will be available until January 15, 2010. Google says it will also extend the free Wi-Fi offer to Virgin America flights within the continental United States.
For a complete list of participating airports visit Google's dedicated Free Wi-Fi for the Holidays Website.
The FAA estimates 100 million people will travel back and forth across the country during the holidays, and those hunkered down in airport terminals due to weather delays will likely appreciate the free Wi-Fi.
Google has partnered with airports across the country, as well as Time Warner Cable, Boingo Wireless, Advanced Wireless Group and many others to offer Wi-Fi. Because Google's partners don't have a presence in all U.S. airports Google's free Wi-Fi won't cover everybody traveling this season.
Google's move follows a similar free Wi-Fi offer from Yahoo. On Tuesday, Yahoo announced that it would provide free Wi-Fi for an entire year in New York's Times Square.
Here is breakdown of how Google's free Wi-Fi offer works:
Get Online For Free
Airports across the country offering Google's free Wi-Fi include Boston's Logan Airport, Houston's George Bush Intercontinental Airport, Las Vegas' McCarran International, Seattle's SeaTac and many others. But there are some notable absences from Google's free Wi-Fi list including major hubs and popular destinations like Chicago O'Hare, LAX in Los Angeles, Minneapolis-St.Paul, Dallas-Fort Worth and all three New York-area airports. On the upside, however, Google says that Seattle and Burbank airports intend to offer free Wi-Fi for an indefinite period as a result of this free Wi-Fi program.
Contests and the Spirit of Giving
Starting next Monday, you will be able to win prizes by submitting photos of yourself using free in-flight or airport Wi-Fi during the holidays. Google doesn't specify what the prizes are or what constitutes a winning photo, but it looks like you'll be submitting photos to Picasa, Google's online photo storage and sharing service. To get more details about the photo contest, you have to enter your e-mail to Google's Holiday Wi-Fi Photo Contest page.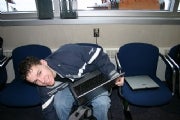 Google is also encouraging free Wi-Fi users to open their hearts and their wallets this year. When you log on to free Wi-Fi from any of the participating hotspots this season, you will be given the option to give back by donating to your choice of three different charities via Google Checkout. Charities include Climate Savers Computing, One Economy Corporation and Engineers Without Borders USA. Google says it will match donations across all the free Wi-Fi hotspots up to $250,000, and the airport that generates the most donations by January 1, 2010 will receive $15,000 to donate to the charity of their choice. Check out Google's charity page for more information.
The Fine Print
Taking a closer look at Google's offer there doesn't seem to be much in the way of sneaky catches–unless you consider a request for donations a catch. Google says you will not need to enter any credit card or other payment information to get the free Wi-Fi, but if you usually buy day passes to Wi-Fi services like Boingo watch out when selecting a network. Among your available wireless networks will be paid hotspots and Google's complimentary Wi-Fi, so make sure you choose the free service and save yourself a few dollars. One other thing Google doesn't address in its announcement is whether its gift of free Wi-Fi will be ad supported or not.
You should also know that Google says it "will have access to some aggregate, non-personally identifiable information." This should not come as a surprise to regular Google users, but if you're squeamish about Google and its data practices then free Wi-Fi may not be the gift for you this year.
For more information check out Google's free Wi-Fi FAQ page.
Connect with Ian Paul on Twitter (@ianpaul).