Google's gift of free holiday Internet access at 47 U.S. airports only points out how backward those airports are. Don't they understand Internet access in public places is supposed to be free?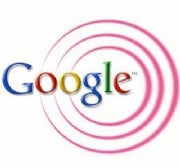 The scale of Google's announcement turned Yahoo's "free Internet in Times Square for a year" promotion, also announced Tuesday, into another example of how out-classed Yahoo has become.
Unless you live in Times Square, who cares what Yahoo is doing? This time of year, however, people do live in airports. And there, Google is beating the Grinch that charges for Wi-Fi.
Folks who spend part of their holiday snowed in at a distant airport will all have nice memories of Google, provided its free Internet actually works pretty well. Google's announcement did not say, but I hope they have invested in enough infrastructure to support the number of users the free offer will generate.
If users find the free Wi-Fi impossible to access or bogged down by the increased number of users, Google will learn the hard way that no good deed goes unpunished. Free Internet is only a gift if it really works.
Google said its gift currently includes 47 airports, including Las Vegas, San Jose, Boston, Baltimore, Burbank, Houston, Indianapolis, Seattle, Miami, Ft. Lauderdale, Orlando, St. Louis, and Charlotte. Additionally, as a result of the project, Burbank and Seattle airports will begin offering airport-wide free Wi-Fi indefinitely.
Not included, however, are some major airports, including all three that serve New York City, Dallas-Ft. Worth, Chicago O'Hare, LAX, and Minneapolis-St. Paul.
Having to pay for Internet access in airports and other public places is simply stupid and is part of the nickel-and-diming that has become the post-9/11 travel industry. Except that airport Wi-Fi usually costs dollars, not dimes.
Airports and airlines should offer free Internet because keeping customers happy, productive, and occupied is a good thing while they wait for their planes. Don't we already pay enough for everything else at airports?
As part of the promotion, Google is asking travelers to support three charities that they probably have never heard of. Not to question Google's motives, but that sounds more like a plan to get people to try Google Checkout than to raise money for the groups.
I am, hopefully, not spending time at any airports over the holidays (the promotion ends Jan. 15), but if I were, Google would be my new best friend.
David Coursey tweets as @techinciter and can be contacted via his Web site.