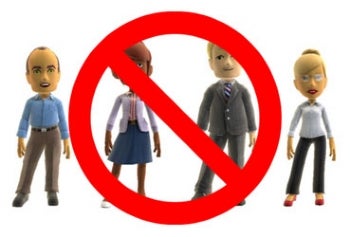 Microsoft just zapped the online Xbox LIVE accounts of an unspecified number of Xbox 360 players who modified their consoles to play pirated versions of games.
The company confirmed the move to Gameindustry.biz, noting they'd taken action against "a small percentage of consoles…modified to play pirated game discs." Microsoft said the move was "in line with [its] commitment to combat piracy and support safer and more secure gameplay for the more than 20 million members of our Xbox Live community."
The total number of LIVE accounts affect is unknown, but a rumor started by a Philippine games blog on Monday put the total at around 600,000 of the network's approximately 20 million total.
"All consumers should know that piracy is illegal and that modifying their Xbox 360 console to play pirated discs violates the Xbox Live terms of use will void their warranty and result in a ban from Xbox Live," said Microsoft in a press statement."
While the ban prevents affected gamers from accessing Xbox LIVE, their consoles haven't been bricked, and they can still play pirated copies of games offline. It does, however, mean anyone in the market for a used Xbox 360 will want to be extra-cautious when evaluating a seller's credentials.
Follow me on Twitter @game_on