Google announced the latest in a barrage of free Wi-Fi promotions from the three online search engine giants–Google, Microsoft, and Yahoo. This promotion provides free Wi-Fi at 47 airports around the country for weary travelers. The Wi-Fi altruism from Google and others is much appreciated, but it shouldn't be necessary. The Wi-Fi should be free to begin with.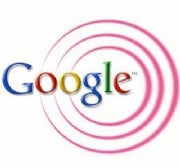 Free Wi-Fi is apparently the gift that keeps on giving this holiday season. Google partnered with Virgin America to provide free Wi-Fi networking on all of its flights within the Continental U.S.. Yahoo is providing free Wi-Fi in New York's Times Square for one year. Microsoft is delivering free Wi-Fi for Bing users at random locations scattered around the country. And now, Google is picking up the tab for airline travelers to use Wi-Fi connections for free at 47 different airports.
Kudos to all of them, but free Wi-Fi shouldn't be a holiday treat or marketing promotion. I am not blaming Google, Microsoft, or Yahoo at all. They should be commended for capitalizing on a need, and providing a service while simultaneously fostering goodwill with customers and building brand recognition. None of the three will mind if you also happen to use their search services while taking advantage of their free Wi-Fi offers either–actually Microsoft insists that you use Bing if you want free WiFi.
I appreciate the gesture from the three search providers, but the Wi-Fi should be free to begin with–not just in airports, but in public areas and retail establishments in general. My PC World peer David Coursey made a similar point when he said "Airports and airlines should offer free Internet because keeping customers happy, productive, and occupied is a good thing while they wait for their planes. Don't we already pay enough for everything else at airports?"
Precisely. Do you want me to show up a minimum of 2 hours before my departure time? Give me free Wi-Fi. Would you like me to grab some lunch at your over-priced airport restaurant while I wait to board my flight? Give me free Wi-Fi. Are you interested in having me hang out and grab some coffee in your shop while I wait for my connecting flight? Give me free Wi-Fi.
The same logic works outside of airports as well. Establishments like McDonald's and Starbucks have long offered Wi-Fi connectivity as a service for customers, but for a fee–a relatively high fee. Many restaurants and coffee shops do provide free Wi-Fi service for customers though, so those businesses get my money.
The businesses already have broadband Internet connections, and in many cases a wireless network already exists for internal use by employees. Opening access to share it with customers provides incentive for people to patronize the business, and builds customer satisfaction and loyalty without adding any additional costs or expenses for the business. The return on Wi-Fi is increased traffic and revenue for the business in general, but the Wi-Fi should not be viewed as a source of income.
The heroes emerging from this story of seasonal charity from Google are the Burbank and Seattle airports which are reportedly going to continue providing free Wi-Fi even after the Google promotion is over. I want to book a flight and travel to those airports just to show my support for their progressive customer focus.
So, Google, Yahoo, and Microsoft–thanks for the holidays. Your generosity will make holiday shopping and traveling much easier on a weary and cash-strapped nation. Everyone else, take notes and stop being such a Scrooge with the Wi-Fi access.
Tony Bradley tweets as @PCSecurityNews, and can be contacted at his Facebook page .