Microsoft is rolling out some enhancements to its Bing search engine, including some that rely on computational information delivered by Wolfram Alpha.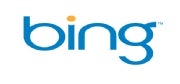 Wolfram Alpha has developed a technology platform designed to offer "computable knowledge" to applications.
Through the relationship with Bing, that means that people will be able to search for some complicated information, and the search engine will be able to compute the answers.
In a blog post, Tracey Yao, program manager, and Pedro Silva, product manager at Microsoft, give some examples.
On perhaps the more complex end, users can type in complicated math equations or even ask Bing to display a graph plotting an equation and get results.
More practical applications perhaps for a wider audience include answers to questions like which fruit, an orange or a kiwi, has more vitamins. Searching for a food item on Bing will return a nutrition facts label, much like the one attached to most food products, that summarizes the information.

The deal with Wolfram Alpha will also power a new body-mass-index tool in Bing. If a user searches for "BMI," a box will ask the user to enter height and weight. Clicking "calculate" will deliver a BMI analysis.
In a video interview posted on a Microsoft blog, Stephen Wolfram, the scientist who developed Wolfram Alpha, commented on the relationship. "What we're seeing with Microsoft and Bing now is a first step toward taking computational knowledge and deploying it in an application, in this case a search engine," he said.
People can also visit the Wolfram Alpha Web page to search for computational information.
Microsoft has also developed additional improvements, although they sound relatively incremental. For instance, Bing will deliver additional information about cities that people search for when booking travel.
Microsoft has launched a Web site to explain in great detail all of the new enhancements.
The updates are being rolled out on Wednesday but may not reach all users immediately, Microsoft said.