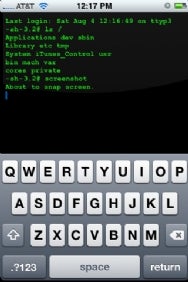 Late last week, an Australian hacker dubbed ikee deployed the Rickrolling worm– a harmless and humorous worm that installs a picture of 80's one hit wonder Rick Astley to affected users' home screens. Rickrolling serves not so much as malware but as a warning to jailbreak users who have installed SSH in order to gain root access to their iPhone's file system from the internet but have neglected to change the default password, even though not doing so is clearly warned against in the installation documentation.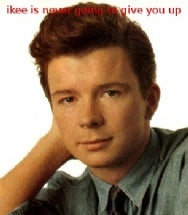 To the few users yet to heed the warning presented by ikee, it might be a good time to go ahead change that password. Yesterday, security firm Intego reported the discovery of a much more harmful piece of malware that affects jailbroken iPhones and permeates in the same fashion as the Rickrolling worm.
Once again exploiting the fact that many users who install SSH on their iPhones fail to change the default password, the iPhone/Privacy.A worm quietly copies personal information from an afflicted device and spreads itself to other unsecured iPhones on the same network. Unlike Rickrolling, which announces itself by changing the wallpaper, this worm gives no indication when a device has been infected. Since an unchanged SSH password grants root file system access, iPhone/Privacy.A has the potential to access any file stored on an affected iPhone- including, but not limited to e-mails, text messages, photos, music, videos and calendars.
This news shouldn't be read as a chastisement of jailbreaking but rather a reminder to use common sense. Especially when it comes to installing hackish software, know what you're getting yourself into, and always read the docs.
A Quick Guide To Changing Your Default Password:
1) Install Mobile Terminal
If you haven't done so already, install Mobile Terminal from the Cydia store.
2) Open and Login
Open the Mobile Terminal app. At the prompt, type "su" to login to root. Now type the default password, "alpine".
3) Change the Default Password
Once logged in, type "passwd" (the UNIX command to change the password of the current user). Now type the password you wish to change it to (please, anything but "alpine"). Re-type it when prompted. Don't forget your password!
Follow Mike Keller and GeekTech on Twitter.