Microsoft has banned as many as one million users who hacked their Xbox 360 consoles to play pirated games from the company's Xbox Live service in a bid to counter piracy. The move triggered an avalanche of cheap "chipped" Xbox 360 consoles for sale on Craigslist and a public outcry from users is expected.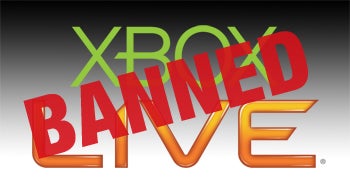 The ban from the Xbox Live service is reported to affect anywhere between 600,000 to one million Xbox 360 users who altered their console in order to play games downloaded illegally from the Internet. Microsoft says that this violates the Xbox Live terms of use, and consequently access to the service has been cut.
The launch of the widely expected Call of Duty: Modern Warfare 2 game for the Xbox 360 probably is what triggered Microsoft's move. Illegal copies of the game have reportedly showed up on various download sites, days before its official release.
Microsoft says the Xbox Live online gaming service serves more than 20 million users worldwide. The Redmond giant added that modifying the Xbox 360 console to play pirated discs violates the Xbox Live terms of use, hence voiding the warranty and resulting in a ban from the online gaming service.
Microsoft also reassured those who purchased a genuine copy of the Call of Duty: Modern Warfare 2 game and played the game on an unmodified Xbox 360 that no action will be taken against them. But many are out of luck, as one Xbox 360 gamer explains his ordeal of being cut off from the Xbox Live service in a BBC report. He also explains how he saved almost $1,000 by playing illegal games on his hacked console.
A banned Xbox 360 console from the Xbox Live service does not render the console useless though. Users can play games, but the online multiplayer service will not be available to them. The only way to get back using the service is to purchase a new Xbox 360 console, without any modifications to it.
Following this ban, a large number of modded Xbox 360 consoles are being put up for sale on sites such as Craigslist. The average price for such a console is now around $90, much under the normal market price of around $200. Precaution when buying such a console is advised, as Microsoft warned that anyone who accidentally purchased a modded Xbox 360 console would not receive any help or compensation from the company.
It is yet to be seen whether the mass of banned Xbox 360 owners will migrate to competing gaming consoles, such as Sony's PlayStation 3. If you were banned from the Xbox Live service, please share your experience in the comments.