A magician never reveals his tricks, but that seems to be precisely what Microsoft's partner group manager Simon Aldous did when he supposedly uncloaked the aesthetic inspiration behind Windows 7. However, there are a lot of problems behind this "leak."
The quote generating all the hype on this topic goes:
"One of the things that people say an awful lot about the Apple Mac is that the OS is fantastic, that it's very graphical and easy to use. What we've tried to do with Windows 7 — whether it's traditional format or in a touch format — is create a Mac look and feel in terms of graphics. We've significantly improved the graphical user interface, but it's built on that very stable core Vista technology, which is far more stable than the current Mac platform, for instance."
Sounds like a pretty dumb slip of the tongue. Microsoft quickly bashed Aldous' comments in a blog post written by Brandon LeBlanc:
"An inaccurate quote has been floating around the Internet today about the design origins of Windows 7 and whether its look and feel was 'borrowed' from Mac OS X. Unfortunately this came from a Microsoft employee who was not involved in any aspect of designing Windows 7. I hate to say this about one of our own, but his comments were inaccurate and uninformed."
LeBlanc seems a tad defensive about Aldous' comments, and it's understandable. Microsoft obviously wants to distance itself as much as possible from a competitor. The idea that Microsoft examined OS X closely and cribbed stylistic cues paints Windows 7 in an unflattering and self-conscious light. But who is this Aldous character and where does he derive his authority?
First of all, Aldous is based in the UK, and while that has little bearing on his job responsibilities, he is far removed from Microsoft's home base in Redmond.
Second, his job is as a "partner group manager," which is a vague title, and definitely not a designer or a developer — the types of employees that would have had hands-on experience creating the look and feel of Windows 7.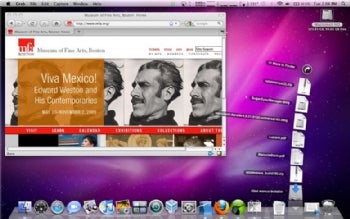 Third: yes, Microsoft has a few design similarities with Apple's Snow Leopard OS X — the Start Bar is inspired by the Mac Dock with its untitled application shortcut icons — but that doesn't necessarily mean it's borrowed or stolen. Other than that, Windows 7 and Snow Leopard have radically different styles. Windows 7 has flair and uses a lot of glassy, reflective surfaces. Snow Leopard, on the other hand, is merely a slight tweak of Leopard: it sticks with the steel gray windows and utilizes the same streamlined appearance Apple prides itself on.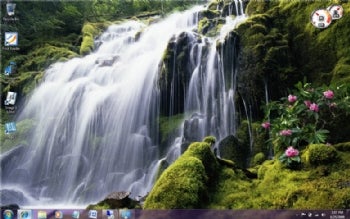 As for Aldous' comment that Windows 7 is "built on that very stable core Vista technology," yeah, we knew that already.
It's my opinion that Aldous' quote deserves a big "So what?" The look of an OS is probably the least important aspect of computing. Sure, it's nice to have a screen that's easy on the eye, but isn't functionality infinitely more imperative? (It's worth mentioning that in side-by-side OS tests, Snow Leopard prevailed.)
Pablo Picasso once said, "Good artists borrow, great artists steal." On the off chance that Microsoft is, indeed, guilty of nabbing Apple's canvas, it couldn't have picked better paint. Otherwise file this under a misguided employee giving a bad interview.