Dell unveiled the Android-based Mini 3 smartphone today and announced that it will be available soon in China and Brazil. Venturing away from the familiar server and desktop foundation that Dell is built on may seem risky, but there is a method to Dell's madness that may just pay off.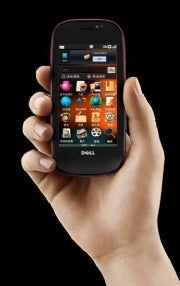 Ever since rumors began to circulate earlier this year that Dell was planning a move into smartphones there have been naysayers. The market is crowded. Competition is rough. Dell is already losing ground in its core business. If your device isn't from Apple and doesn't say 'iPhone' it can't succeed in the smartphone market.
Dell has tried to expand its portfolio of hardware over the years, distributing printers, cameras, PDA's, televisions, and other Dell-branded peripherals. Those efforts have been met with mixed success, and even the best of them has been received moderately at best. The message to Dell for the most part has been 'don't quit your day job.'
The move by Dell into smartphones is not a desperate hail-mary, though, but a calculated strategy. A mobile phone is no longer just a mobile phone, it is a mobile computing device. The Mini 3 is not so much a branch into a new direction as it is a natural evolution of Dell's core market.
The flip side this evolution is Nokia. Nokia has built its reputation as a provider of mobile devices. However, it too sees the writing on the wall in terms of the future of mobile computing which is why it has developed the Booklet 3G netbook. Dell and Nokia are coming at the problem from two different sides and meeting somewhere in the middle.
Why China then? If Dell wants to get into the smartphone market, why not launch the Mini 3 in the United States? With devices like the Motorola Droid, HTC Droid Eris, and Samsung Behold II the Android platform is taking the industry by storm and Dell could ride that wave of Android popularity.
Perhaps the better question to ask though is "why not China?" In the United States the total mobile phone market is around 270 million and Dell would have to engage in an exclusive distribution arrangement that would limit the market to less than 90 million.
Verizon and AT&T may dominate the mobile provider market in the United States, but from a global perspective they are the big fish in a small pond. China Mobile alone has a subscriber base nearly double the entire United States market. América Móvil, the parent of the provider Dell will be distributed through in Brazil, has more subscribers than Verizon and AT&T combined.
Some, like my PC World peer Jared Newman, have suggested that perhaps Dell is avoiding the United States market because the Mini 3 is underwhelming and Dell knows it would flop. The Mini 3 may not compare well on paper with other whiz bang smartphones in the United States, like the iPhone or the Droid, but Asia uses its mobile devices differently. I don't know if you've noticed, but the iPhone hasn't exactly been flying off the shelves since it launched in China.
As much as we like our gadgets, users in Europe and Asia are actually more demanding when it comes to mobile devices. Users in China expect to be able to order food from vending machines and pay for parking from their mobile phones.
It does seem risky for Dell, a brand established on servers and desktops, to dive into a highly competitive market like smartphones. At face value it may seem questionable to avoid launching in the United States. But, if Dell can carve a niche for the Mini 3 in a market like China it doesn't need to try to be the next iPhone killer in the United States.
Dell's Mini 3 strategy seems a little crazy. But, if it works Dell will be crazy like a fox and laughing all the way to the bank.
Tony Bradley tweets as @PCSecurityNews, and can be contacted at his Facebook page .