The World Wide Web Foundation, Tim Berners-Lee's latest brainchild, is now officially open for business and involved with two initial projects, as it embarks on using the Web to empower people worldwide and bring about positive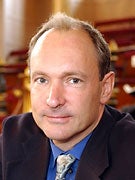 socio-economic change.
Berners-Lee, the Web's inventor and founder of the World Wide Web Foundation, will make the announcement on Sunday at the 2009 Internet Governance Forum in Egypt.
"We're not focusing on the technology of the Web itself, but on what the technology can do to help people improve their situations, create new opportunities, new businesses, attend to their families' health needs, [improve] education, even good governance," said Steve Bratt, CEO of the World Wide Web Foundation, in an interview.
The formation of the group was announced last year. It is opening its doors with two programs respectively focused on leveraging Web techn
ology to improve farming in Africa and teaching low-income young people how to create online content.
The first project, done in collaboration with the University of Amsterdam in The Netherlands and called Web Alliance for Re-greening in Africa, seeks to enlist local developers to build a Web-based platform for farmers in desert areas in Burkina Faso, Mali and other places.
The idea is to help these farmers communicate better, share information, and learn and improve agricultural techniques. "It's a great project where we're going to train local developers and we're going to have local solutions to local problems, which may be applicable in other parts of the world, for all we know, in any desert area," Bratt said.
"We hope the project will be a shining example for others to follow, and hopefully propagate good Web practices and integration of useful, life-critical Web services that way," he added.
The second project, in conjunction with the Brazil-based Center for Digital Inclusion, will develop training for young people in how to create Web content that can be accessed via mobile phones and include voice and graphics. It will be rolled out initially in five inner-city community centers in Latin America, Europe and the Middle East.