Google today announced version 2.0 of Google Earth for the iPhone and iPod touch, just over a year after releasing the first edition of the application, a piece of software which quickly turned into the second most popular download in Apple's App Store. But the past year has also been a stormy one for both Google and Apple, as their respective wireless partners, Verizon Wireless and AT&T, start to duke things out in court.
Google Earth 2.0
First launched in October of last year, the first edition of Google Earth finds out your location either through GPS or by using Google's search function to narrow down your location. You can then use the iPhone's multi-touch gestures for an interactive experience, rotating the phone to switch to a horizon view or making two-fingered circles to spin the landscape around, for instance.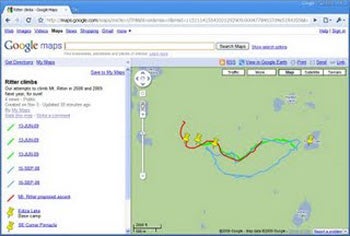 Version 2.0 features several updates, including the ability to view maps that you create on a desktop PC directly on your iPhone or iPod touch.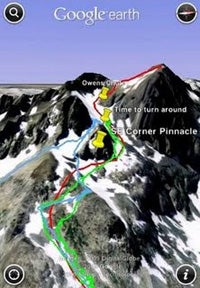 Icon selection is also easier in version 2.0. Now, when you touch an icon, a small glow shows up under your finger to tell you which icon you have chosen. If your finger happens to touch more than one icon, the app will take you to a list of all icons. You can then pick the one you want from the list.
The second edition is available in a total of 31 human languages, as opposed to the 18 supported in version 1.0.
Verizon vs. AT&T
But ironically, also over the past year or so, Apple's iPhone has seen new rivalry from a number of new phones based on Google's Android platform, including the Droid, a phone from Motorola that includes both GPS and built-in Google Maps with turn-by-turn voice navigation.
Speaking of maps, Verizon Wireless, the Droid's marketer, recently sparked a lawsuit from AT&T, the iPhone's US wireless carrier, over a series of "There's a map for that" TV commercials which poke fun at Apple's "There's an app for that" ad slogan.
Verizon has since upped the ante in its own ad campaign with an ad bashing the iPhone as a misfit toy. Meanwhile, AT&T has put out a controversial letter to customers which claims to "set the record straight" about Verizon's ad claims. AT&T contends that the wireless coverage maps used in Verizon's ads are misleading to customers.