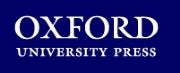 Tech culture has come a long way from its widely-lambasted formative years of LAN parties, red Doritos and Mountain Dew to today, when the New Oxford Dictionary ekes our vocab and ratifies it. "Unfriend," a term used to describe deleting a social networking buddy (like your mom on Facebook) was chosen as 2009's Word of the Year. (Funny, I always thought it was defriend.)
Five of the other Word of the Year finalists also came from the tech world — two of which could have soiled tech culture's image. For instance, "sexting" — the sending of sexually explicit text messages — would have made us appear like sex-crazed smartphone junkies; and "intexticated" — driving distracted while texting — paints us to be irresponsible maniacs behind the wheel. So it's a good thing the relatively benign depiction of removing somebody from Facebook made it into Oxford Dictionary.
It's interesting to consider how far tech jargon has oozed its way into popular culture. How many of your (younger) friends, for instance, say "OMG" instead of "Oh my God"? And what happened to renting a movie? People don't rent movies anymore — they "Netflix" them. Also Facebooking: we don't find people anymore; we Facebook them. "Saw this crazy dude at the club with a mohawk and a kilt — I totally Facebooked him!"
For those turning sour sneers at the desecration of the "un-" prefix, you can be thankful that the tentacles of Leetspeak (also spelled L33t) didn't infiltrate Oxford. While a younger audience may pwn teh N00bs, the suits on the WOTY committee haven't yet replaced "titillating adult entertainment" with pr0n.
Still scarfing down pages of your dictionary to save them from despoiling? At least Oxford didn't choose "teabagger," "tramp stamp," or, worse yet — and not even a finalist — the alternative definition of "cougar."