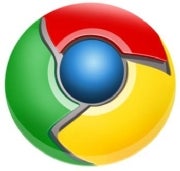 It's been four months since Google fired a shot across Microsoft's bow, with the announcement of its Google Chrome OS. The Web-centric operating system targets the perpetually-connected, and will blur the line between browser and operating system. Or so we've been told. Up until now, Google has only dropped morsels of details on its coming OS.
It's about time Google showed what's up its sleeve: TechCrunch reports that the search magnate will be offering the first real look at Google Chrome OS this Thursday, with technical demonstrations for the media. Reportedly, we should also hear about Google's launch plans for Chrome OS.
So what does this all mean for the average user? Not much.
Murmurs across the Internet have hinted at a launch as early as next week, but right now it sounds like we'll only be getting a taste of what's to come — likely in the form of source code. Developers should soon be getting a chance to develop applications, but those of us who aren't handy with a compiler will have to wait until Chrome OS is fully baked.
Whether or not it's worth the wait will depend on how dependent you are on Google's plethora of connected applications. Google Mail, Calendar and Documents are already strong contenders for Microsoft's dominance in the realm of Office apps, but connected apps aren't the only hurdle for a new operating systems. How will the search giant fare? We'll find out this Thursday, at Google's Mountain View campus.
Follow GeekTech on Twitter (@geektech) for the latest in hardware, tweaks, and cutting-edge tech.