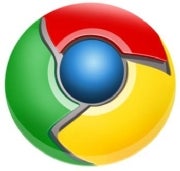 Google will finally take the wrapper off its highly-anticipated Chrome operating system during a presentation at Google HQ on Thursday. The event will include a complete overview of the product featuring a Chrome OS demonstration and Q&A session. Sundar Pichai, Google's vice president of product management and Matthew Papakipos, Google engineering director for Google Chrome OS, will speak at the event, according to TechCrunch.
Thursday's presentation will provide at least some answers to the many questions gone unanswered since Google announced the project in July. I have no doubt Google's event will inspire more questions than it answers, but at least it's a start. Here's what we're likely to find out:
How Long Until Liftoff?
Part of Google's presentation on Thursday should include more information about when the OS will be available to consumers. It's possible Google will remain silent, and stick to its "second half of 2010" statement that we got earlier this year. But I'm hoping the company will be able to narrow it down to a particular month or at least a season.
What the Heck is Google Chrome OS?
Despite hyperbolic statements that Google dropped a nuclear bomb on Microsoft with its Chrome OS announcement, the fact is no one really knows what this system can do. Questions about Google Chrome OS's capabilities should disappear on Thursday. We should also find out whether Chrome OS is just another Linux distribution or something entirely new.
Where Do Developers Fit in?
Part of Google's promise when it announced Chrome OS is that it would make the operating system's code open source by the end of the year. If Google makes good on its promise tomorrow, where will developers fit into Google's ecosystem?
Google is making strides to involve developers in creating Google Chrome extensions and Google Wave applications. But an operating system that will supposedly change everything should present new opportunities for developers. What will those be? Is Google hoping its developer community will simply help the company improve the OS, or does Google have a more interesting plan in the works?
What's Up With the Hardware?
When Google starts the Chrome OS demo on Thursday, everyone will want to know what kind of computer is running the OS, and when we can expect to see consumer products on store shelves.
We already know that some of Google's Chrome OS partners include Acer, ASUS, Hewlett-Packard, Lenovo, and Toshiba, but when will we see some merchandise and what will it be? Google said Chrome OS will be available on netbooks to start, but what about the specs? For instance, does Google believe a Web-centric netbook should come with a lot of storage space? Does it even need a hard drive? What about RAM or optical disc drives?
Wave and Microsoft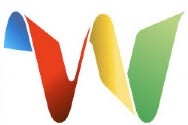 I'm also interested to see if Google highlights Chrome OS's integration with Google Wave. As anybody who's on Wave can tell you, Google Wave is the coolest spot on the Web, but there's not much to do right now. How important is this revamped e-mail project to Google, and how will Chrome OS complement it?
We should also get a sense of how Chrome OS might fare against Windows. Who knows — Microsoft may even issue a statement about it. Let's be honest; it's laughable to think the most dominant operating system since the human brain is going to be upended by a fancy Web browser. But hey, you never know.
Chrome OS Doubts
Although a lot of excitement surrounds Chrome OS, I can't help thinking the importance of this product is already overblown. I mean, if you wanted a lightweight operating system that just gets to the Web faster, why not pick up a copy of Linux, and just run Firefox on it? If you want one-click shortcuts to get to specific Web apps you can use Mozilla's Prism for that. You'll also have access to a huge library of Firefox add-ons to enhance your browsing experience.
Will Chrome OS be any different than what I've described above? Maybe a little, but I'm not getting my hopes up for Thursday's announcement. What about you?
Connect with Ian on Twitter (@ianpaul).