As Verizon Wireless and AT&T square off in federal court today, speculation is swirling that Verizon's new Droid phone isn't selling as well as expected, and that the Palm Pre will soon join the Droid on Verizon's 3G network.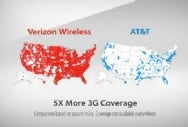 A federal court is hearing AT&T's complaint about Verizon's ad campaign — launched in support of the Droid rollout earlier this month — which uses side-by-side maps to show that Verizon has much wider 3G wireless coverage in the US than AT&T. In its lawsuit, AT&T claims the ads are misleading.
Meanwhile, industry analysts are spouting conflicting numbers around Verizon's sales of the Droid — statistics that might serve as a good litmus test of the effectiveness of the Droid ad campaign, even if not its legality.
A study by the mobile analytics company Flurry estimates sales of 250,000 Droids in the U.S. during the first week of their availability. In contrast, 1.6 million of Apple's iPhone 3GS were sold during its first week, but across eight countries, not just the U.S.
Meanwhile, as reported in the San Jose Business Journal, Mark McKechnie of Broadpoint AmTech now predicts that 600,00 Droids will be sold during the fourth quarter, in
comparison to the 200,000 Droids he initially projected.
Yet in a note to clients this week, Kaufman Brothers analyst Shaw Wu says that sales of both the Motorola Droid and the less pricey HTC Droid Eris have been "somewhat disappointing." Wu speculates that these sales results might lead Verizon to bolster its smartphone catalog with the Palm Pre, according to an account in Electronista.
Reports that Verizon will start carrying the Palm Pre certainly aren't new. In mid-October, Paul Suarez, my fellow writer at PC World, reported that Verizon staff had used Twitter to talk up plans to release Palm's phone "early next year."
Palm CEO Jon Rubinstein added more fuel to the rumors this week. In a New York Times interview, he questioned whether the Droid is designed for anyone beyond "the technie audience."
Regardless of which phones Verizon chooses to run on its network, it's the truthfulness of Verizon's ad claims about AT&T's network which is the underlying issue in the lawsuit heading into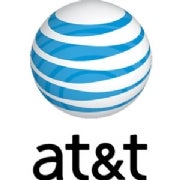 court today.
Even if the maps are a truthful depiction of 3G coverage, AT&T contends that the public will misinterpret the maps to think that Verizon has broader wireless coverage, in general, including 2.5G as well as 3G.
But if the controversial ad campaign isn't doing enough to boost Droid sales, anyway, it could turn into a very expensive waste of time on Verizon's part, particularly if the court tells Verizon to halt the blitz or imposes other sanctions.
The future addition of a Palm phone to Verizon's 3G network might not do all that much good, either, considering the paltry sales of the Pre on Sprint's wireless network.