Want to know when Apple's tablet will ship? Here is the only provably true answer: It will ship when Steve Jobs decides it is ready to ship and not a moment before.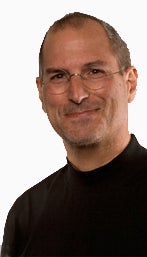 In the words of the Ozark Mountain Daredevils: "It'll Shine When It Shines," title of a song about "a good old boy that's learned to wait."
That describes everyone interested in Apple's tablet: We've learned to wait. As for the tablet itself: It sure better shine.
Shine it must if the tablet is to meet the expectations of Apple's customers, who don't need another Newton tragedy ruining our perfect lives.
Thus, the Apple tablet is no more "dead" today than it was "alive" yesterday. It is a development effort that may–probably will–someday result in a product.
When will that happen? I am tempted to say that only The Shadow–possessor of the original "reality distortion field"–knows. (If the reference flew over you, click the link).
Yes, it is fun to speculate, but it doesn't really mean much or change anything.
As a chronic Applewatcher, my guess is that Apple engineers keep coming up with prototypes that Steve doesn't like, probably based on component choices and necessary price points. Yes, even Apple knows that a product can simply do too little and cost too much,
Unlike some, I am convinced Apple has such a machine in development, but getting a tablet right is hard and there is no time pressure to do so.
The necessary components keep improving–the latest delay is supposedly for a new screen. (Ship date, was supposedly next March, is now supposedly second half of next year, but who's counting the days anymore?)
Screen choice impacts all-important battery life and the dominos continue to fall. Get everything "right enough," then Steve wants a change, and the dominos fall again.
Sure, Apple could have built a tablet already, probably several times. However, it would have risked a repeat of the Newton failure. (BTW–At the end of its run, Newton, like Windows Vista, really wasn't so bad).
Since Apple doesn't need to do a tablet, the company has, shall we say, "money in the bank," why not wait? There really is no competitive pressure on Apple, unless you consider e-Readers competitive.
Frankly, I am surprised someone hasn't started a rumor that, following release of the Motorola Droid, the iPhone is in so much trouble that the tablet has been shelved while Steve turns his full attention to Apple's cash cow.
Reasonably, Apple can both improve the iPhone and do a tablet–the equivalent of walking while chewing gum–but it does put things into perspective: Apple isn't used to having such a head-on and threatening competitor.
I claim no special knowledge of Apple's inner workings. But, over decades of Jobswatching I've learned something about the company. It is that in the second Jobs era, products don't ship too much too early.
My advice to fellow Jobswatchers? Continue breathing normally, for whenever it ships, the Apple tablet will appear only when Steve decides it is ready and not before. That is, it'll shine when it shines.
David Coursey tweets as @techinciter and can be contacted via his Web site.