For some reason, Luke Wilson is taking AT&T's side in the 3G coverage wars, appearing in a new ad that retaliates against Verizon Wireless' stinging assault.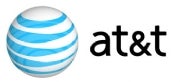 The ad arrived just as a U.S. District Court judged ruled that Verizon can keep airing its attacks on AT&T. Unable to silence its biggest competitor, AT&T has no choice but to retort. Unfortunately, the carrier ends up looking like the one kid on the playground who can't come up with a good "yo' mama" joke.
First of all, why is Luke Wilson the spokesperson here? Does he have some deep understanding of mobile broadband that I'm not aware of? Of course not, but in his 30 seconds of air time, all Wilson can manage are AT&T's tired old PR bullets, plus one really weak insult. Let's go over those points, shall we?
Nation's Fastest 3G Network
Fine, but that won't help you in areas where there's no 3G coverage, which is what Verizon's been saying all along. How about quantifying this claim instead of just repeating it? I'd like to know what uses or in what situations AT&T's extra speed will afford me, to the point that it's preferable to more reliable overall 3G service. Make the case to people who live in big cities.
Talk and Surf at the Same Time
This feature is not useful enough to deserve the second bullet point on Wilson's list. Maybe it's just me, but usually I hold the phone to my ear when I talk. When I'm on speakerphone, it's usually because I'm driving or I just don't feel like holding the phone. Besides, browsing the Web during a conversation is kind of rude. Besides, who says "surf" in relation to Web browsing anymore?
Most Popular Smartphones
This needs to be singular, or explained better. If we're talking about the most popular smartphones exclusive to AT&T, that leaves the iPhone. Blackberry phones are the most popular in the United States, but Verizon carries them, too. And it's got a relevant AT&T-bashing ad.
Access to More Than 100,000 Apps
This claim, of course, is entirely thanks to the iPhone, whose days on AT&T might be numbered. Repeating "We've got the iPhone" ad nauseam until it's gone is not an effective marketing strategy.
Concession
At the end of the ad, Wilson concedes one point to the competition: Their name "starts with the letter 'V.'" Wow, good one, AT&T. Verizon, Berizon, the big fat Ferizon. Next time, just pay Luke Wilson to call Verizon Wireless a poo-poo head and call it a day.