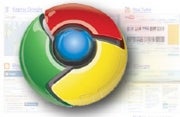 Google's Chrome OS doesn't signal the apocalypse for Apple and Microsoft, but that doesn't mean the operating system won't succeed when it arrives next year. Just like the Chrome Web browser, Google's carving out a small slice of the market for people who want the company's buzzwords of speed, security and simplicity. Over time, the legion of Chrome OS fans will grow, and Google will look at its operating system as a success, not a failure, as my colleague Tony Bradley argues.
Editor's note: PC World contributor Tony Bradley takes an alternate point of view in his BizFeed blog "Five Reasons the Google OS will Flop". Think they are both wrong? We'd love to hear your thoughts in the comments.
Here are five reasons Google Chrome OS will succeed:
Price
Google still hasn't said how much Chrome OS machines will cost, but there are a couple things to remember: First, the operating system is free, so netbook manufacturers can dodge the licensing costs of Windows machines. Also, Chrome OS machines will run on solid state drives, which could drive the price up, but because there's hardly any local storage involved, the size of these drives–and, therefore, the cost–will be minimal, and will decrease over time with no need to boost capacity.
Niche Market
How do you measure success, anyway? Tony argues that the Chrome Web browser hasn't caught fire, but that doesn't mean it isn't loved by the people who use it (myself included). I'm particularly interested to see if the operating system winds up in smartbooks, which are ultramobile PCs running on Arm-based chips. If that category takes off, Chrome OS could get a spot on the ground floor. Besides, Google said Chrome OS is intended, at present, for secondary machines. Even if people don't flock to it (and they won't), that doesn't make the operating system a failure.
The Cloud Rules
Eventually, Google will convince people that their data is safe in the cloud, mostly because Google users' personal information is already up there. Yes, you're in trouble if there's some massive server failure, but what are the odds of that compared to your netbook getting stolen or broken? I don't religiously back up my data, and I've suffered as a result, but I've always been able to recover invoices and other vital documents from the cloud.
Potential
Tony says you can't run Photoshop on the Web, but has he tried Pixlr? When Google announced Chrome OS last July, the company said that for application developers, "the Web is the platform." I'm most excited for what gets built around Chrome OS, anticipating the need for more Web applications. I look at things like OnLive, a cloud gaming service that isn't browser-based, but does all the high-end computing on its own servers, and wonder how long it'll take before anyone with a Web browser can access a program like that. When that day comes, Chrome OS will be a game changer.
Foresight
Google's imagining a world where all your computing is done through the browser. We're not there yet, but it's happening. I don't need my own computer to do much of anything, because everything's possible on the Web. Slowly, that'll become true for more users, and they'll look to Chrome OS for a simpler, faster experience.