News Corp. and Microsoft are reportedly in "early stage talks" to cut an exclusive deal that would prevent Google from indexing the media conglomerate's news Websites some of which include The Wall Street Journal, The New York Post and others. The deal will allegedly give Microsoft's Bing search engine the exclusive rights to deliver search results and news pages with New Corp. content, according to The Financial Times . The report also says that Microsoft has approached other unnamed major Web publishers to cut similar deals.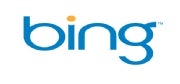 This is the second time this month that rumors and speculation have surfaced about News Corp. delisting its content from Google. In early November, News Corp. Chairman Rupert Murdoch told Sky News Australia that his company might block Google from indexing its news Websites once all of the company's news properties erect pay walls by next year.
An exclusive deal with Bing may look like an attractive deal for both Microsoft and News Corp, but the concept is likely to end up being a major failure for Bing.
Pay to Display Will Hurt Microsoft First
The Financial Times' story quotes an anonymous Web publisher who believes Microsoft's plan for exclusive content deals is "all about Microsoft hurting Google's margins." In other words, Microsoft wants to force Google to start spending money on the content it now gets to index for free. But does Microsoft seriously believe it can force Google to also start paying for search content? Not likely.
Google has already said that news organizations are free to stop the search giant from indexing their sites. Not to mention that the FT's story also quotes Google UK's Matt Brittin stating that Google News is not a big revenue generator for the search giant. That's not a surprise since Google doesn't place ads on any of its news pages. Without ads being displayed, and so many other newspapers willing to be indexed, Google clearly has no appetite for paying to display news content from one media company.
In fact, Microsoft's deal only hurts Google if the search giant allows itself to play Redmond's game. Engaging in a bidding war for the right to display exclusive content within search results is a risky gamble that could lead to an explosion of content producers demanding the same type of deals.
Why would Google want to encourage that kind of behavior? Sure, Google already pays to display content from the Associated Press, Agence France Presse, and other newswires. But those are complete news stories contained within Google's own Web pages. Google News content fromThe Wall Street Journal, on the other hand, consists of headlines and text snippets that encourage users to click through to the Journal's site. For the most part, Google News is simply a starting point for information; it is not a destination. And that's the beauty of any news aggregator: a directory to a variety of news and opinion from different sources found in one place.
Old News
The other way Google uses news items is by including articles in Web searches for older subjects like Hurricane Katrina or the death of Michael Jackson. In a Bing partnership with News Corp. world Google would just display non-News Corp. sources discussing the same stories. Who loses there? Not the user.
Microsoft could waste a lot of money and effort on buying up exclusivity deals with News Corp and The Financial Times' other unnamed major Web publishers. Meanwhile, Google can just sit back and watch Microsoft pay big bucks to give Bing users exclusive access to news content that will only remain exclusive until a non-News Corp site summarizes the story or does their own reporting on the same subject.
News is Already Going to the Birds
Although popular, Google and Bing are not the only sources of news content. Many people can, and do, find interesting content from their networks on Twitter, Facebook and FriendFeed. This trend of link sharing will only continue, which could make the need for a Google News or Bing News less important over time.
Exclusivity Cripples the Web
This is perhaps the most serious implication of a possible deal between Bing and News Corp. Imagine if an agreement like this starts a trend among major content producers? The end result would be a mess for users like you and me. Looking for information about News Corp content like Fox television and movies? You'll only find it on Bing. Universal movie trailers? AOL. Baseball scores? Google.
Who wants a future like that? You'd need a roadmap just to remember which content was available on which search engine. Two solutions would inevitably crop up in this scenario: the search engines would start indexing each other (something they already do), which would mean Google users would resort to searches like "The Wall Street Journal site:Bing.com."
Or, we'd see the so-called metasearch engines like Dogpile or Gajeebo become more popular. These engines don't actually do any searching on their own, but evaluate and rank search results from several engines like Ask, Bing, Google and Yahoo.
In fact, in an intensely fractured Web search world, Google and Bing may have no choice but to cut metasearch deals with each other, which would make exclusive indexing even more pointless.
Keep the Web Open
The fact is, the Web wants and needs to be an open platform where any search engine can find any publicly available content.
By engaging in a news content spending spree, Microsoft would only end up throwing money at a limited advantage that could be invested in more important things like core search technology and a comprehensive end user experience.
Microsoft might think it would be making a wise move to pay for exclusive search content, but trying to buy the Web out from under Google and other search engines is, to my mind, a fool's errand.