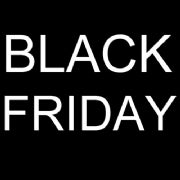 It's game on for bargain hunters. Black Friday is here, and so are the super sales. If you're wondering what the latest tech deals are Friday, you're in luck. While you've been sleeping off that food hangover, I've scoured the Web for the best and freshest deals.
Not ready to brave the crowds? Don't despair, those in-store doorbuster deals are for suckers anyway. So instead of heading out to fight the maddening crowds, shop smart from the comfort of your home or office.
Here is what I found very early Friday that's new and worth checking out.
iPod Touch: As expected, Apple's deals are not the major slash-o-ramas they were rumored to be. But Apple is offering one of the best deals you can find online this Black Friday for an 8GB iPod Touch . You can pick one up for just $178 from the Apple Store–$41 off the regular price. You can also save $31 on the 16GB Touch at $268, and $41 off the 64G Touch at $358.
TIP: If you haven't already, check out Mac Mall for some great Black Friday prices on Mac computers.
PlayStation 3: Many online retailers have already sold out of their PS3 bundles, but at the time of this writing Amazon was selling the PS3 (120GB) with Infamous and Kill Zone 2 for $299.99.
TomTom GPS: New Egg and Target are offering the TomTom XL 340 Navigation System for $97. The unit has a 4.3-inch screen and comes preloaded with maps for the U.S., Canada and Mexico.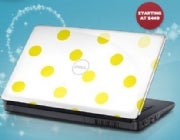 Laptop: You've already seen our 7 hot Black Friday Laptop and Netbook deals . We can add one more Dell to that list with the Inspiron 15 for $449 . Specs include a 15.6-inch WLEC display, Intel Pentium Dual Core T4300 processor, 4GB RAM, 250GB SATA hard drive and Intel Graphics Media Accelerator X4500HD.
Storage: You won't have to worry about how you're going to store all those high-def movies if you pick up a 1TB Seagate external hard drive for $69.99 from Staples.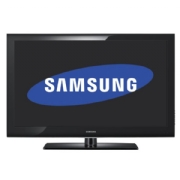 Hi-Def Televisions: Sears has a 40-inch (diagonal) Samsung 1080p LCD TV for $599.99 , and a 50-inch (diagonal) Samsung 720p plasma for $699.99 .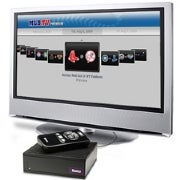 Netflix Roku HD-XR: Talk about a fresh deal. If you want to stream Netflix videos straight to your TV in high-definition, then you'll want to hit up http://blackfriday.roku.com/ starting at 11 AM ET Friday. The first 500 people to visit the site and enter the code 'hdxrstreal' can purchase an HD Netflix set-top box for $65–that's fifty percent off the regular price. The Roku HD-XR features 802.11n wireless connectivity. On the downside, HD cables are not included.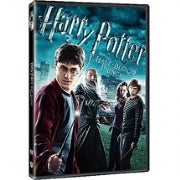 DVDs: Amazon also has some good deals on Movies and television series. You can get many Blu-ray titles for under $20, and some great buys on regular DVD format as well. Again, check out the lightning deals throughout the deal. Upcoming deals include a 10-disc set of James Bond movies on Blu-ray, and Twilight on regular DVD.
Tip: Wal-Mart is offering five movie titles on pre-order for under $10 . Most are online deals only, and titles include Night at the Museum: Battle of the Smithsonian, Harry Potter and the Half-Blood Prince, Julie and Julia, G-Force and Terminator Salvation. G-Force has the latest DVD release date (December 15), the rest will be out by December 8.
Camcorders: Best Buy has some deals on camcorders that are going fast. You can get a Flip Video UltraHD for $179.99, which actually isn't that great of a deal, but a Flip Video Mino with 60-minutes of recording time for $99.99 isn't too shabby. There are also some Panasonic, JVC and Canon models worth checking out.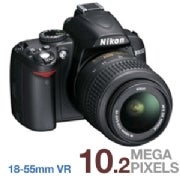 Camera: If you've got a shutterbug on your list, TigerDirect has a great deal on a Nikon D3000 DSLR 10.2 mega-pixel camera including a 18-55MM VR Lens for $469.99. You can find the same camera on amazon for $50 less, but it doesn't come with a lens.
So there's 10 more deals for today's shopping festivities. Want more Black Friday deals?
Check out:
Deals of the Week: Black Friday Edition
Best Black Friday Storage Deals
7 Hot Black Friday Laptop and Netbook Deals
Connect with Ian on Twitter (@ianpaul).