In Applications on a Flash Drive, I mentioned that I keep a flash drive with portable diagnostic tools I use for fixing friends' and relatives' PCs. Andy Ludlum asked what programs I keep on that flash drive.
I'm glad you asked. It gave me an excuse to update some of these programs and look for better alternatives.
All the programs here are portable–meaning you don't have to install them to run them. They're also all free for personal use, but not necessarily for professional use. If you're charging people for your computer repair services, check the license for each program you use and see if you have to pay for it.
CCleaner Portable: Aside from finding and deleting broken items in the Windows Registry, the portable version of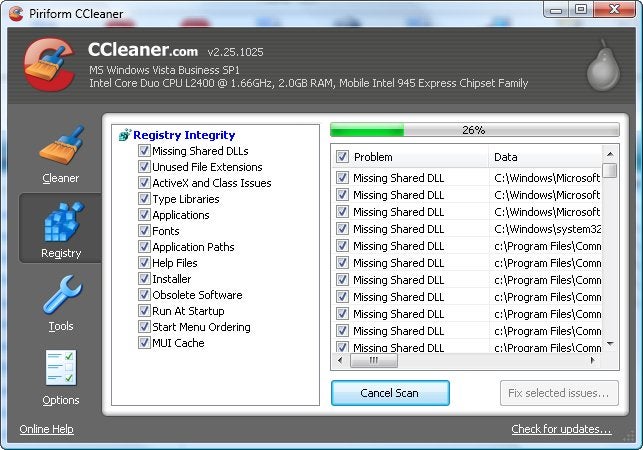 Piriform's Registry cleaner and repair tool cleans out bits of Internet Explorer that can compromise your privacy (such as the cache and cookies), deletes chkdsk file fragments, manages restore points, and does an assortment of other tasks.
Revo Uninstaller Portable: Windows' own program uninstaller does nothing except launch the uninstall routine that came with the program you no longer want, and those uninstall routines are notoriously sloppy. This portable freebie is much smarter–it also removes what the program's uninstall routine left behind. But Revo has an important limitation: It can't uninstall 64-bit applications. From the VS Revo Group.
EasyCleaner: This free collection of tools from ToniArts overlaps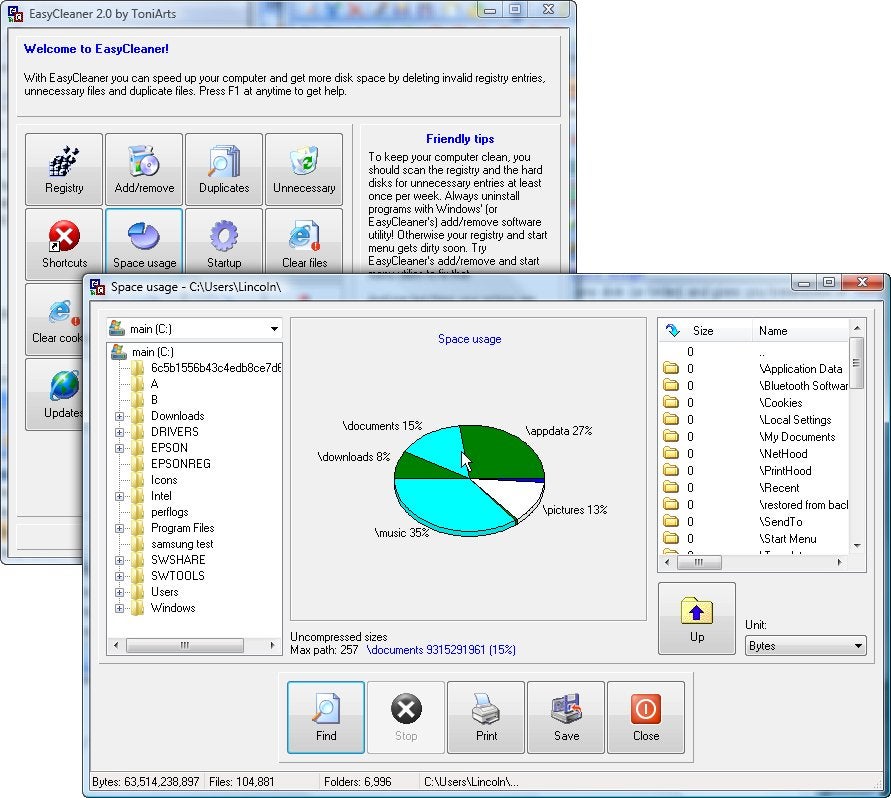 CCleaner in many ways, but it's clearly the better choice for one particular chore: emptying an overloaded hard drive. The Space Usage tool scans your hard drive (or a selected folder) and gives you a breakdown and a pie chart of how much space each folder is taking up. You can drill down to see the size of a folder's subfolders.
SUPERAntiSpyware Portable Scanner: I've been waiting years for a free, portable version of one of my favorite malware scanners, and it appeared just as I was preparing to write this. Oddly, it comes in the form of an MS-DOS program (with a .com extension). Launch it, and it loads the familiar Windows interface (and yes, it works in 64-bit environments). It's updated every day or so, so if you download the latest version just before running it, you'll get something reasonably up-to-date. Update, 3/4/10: I've changed the name and URL of this product to bring it up to date.
HijackThis: This malware fighter from TrendMicro doesn't actually fix anything, but it produces a very thorough, and for most people, thoroughly unreadable report. Click here for a list of online forums where you can upload your report and likely get a helpful answer.
Recuva Portable: Undeleters should be portable, since installing a program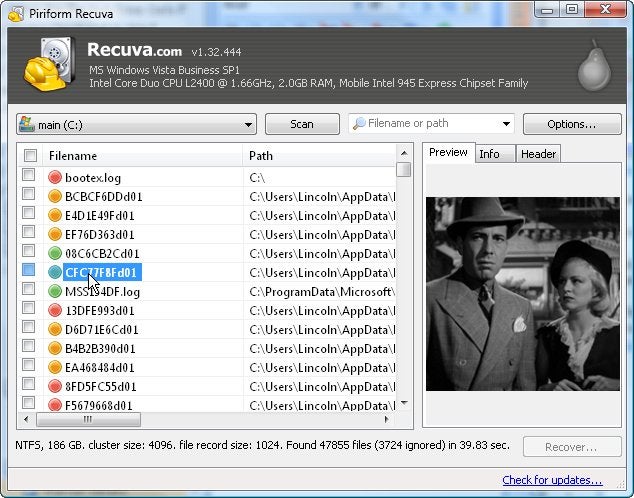 lowers the chances that you'll successfully recover that lost file. My current favorite free portable file recovery program comes from Piriform, the folks who make CCleaner.
Add your comments to this article below. If you have other tech questions, email them to me at answer@pcworld.com, or post them to a community of helpful folks on the PCW Answer Line forum.